By
Terri Rae
, 26 pages
ID 229003, Calendar
Updated 20 Oct 2016 (19:42 UTC)

2017 Cats of Specialty Purebred Cat Rescue Calendar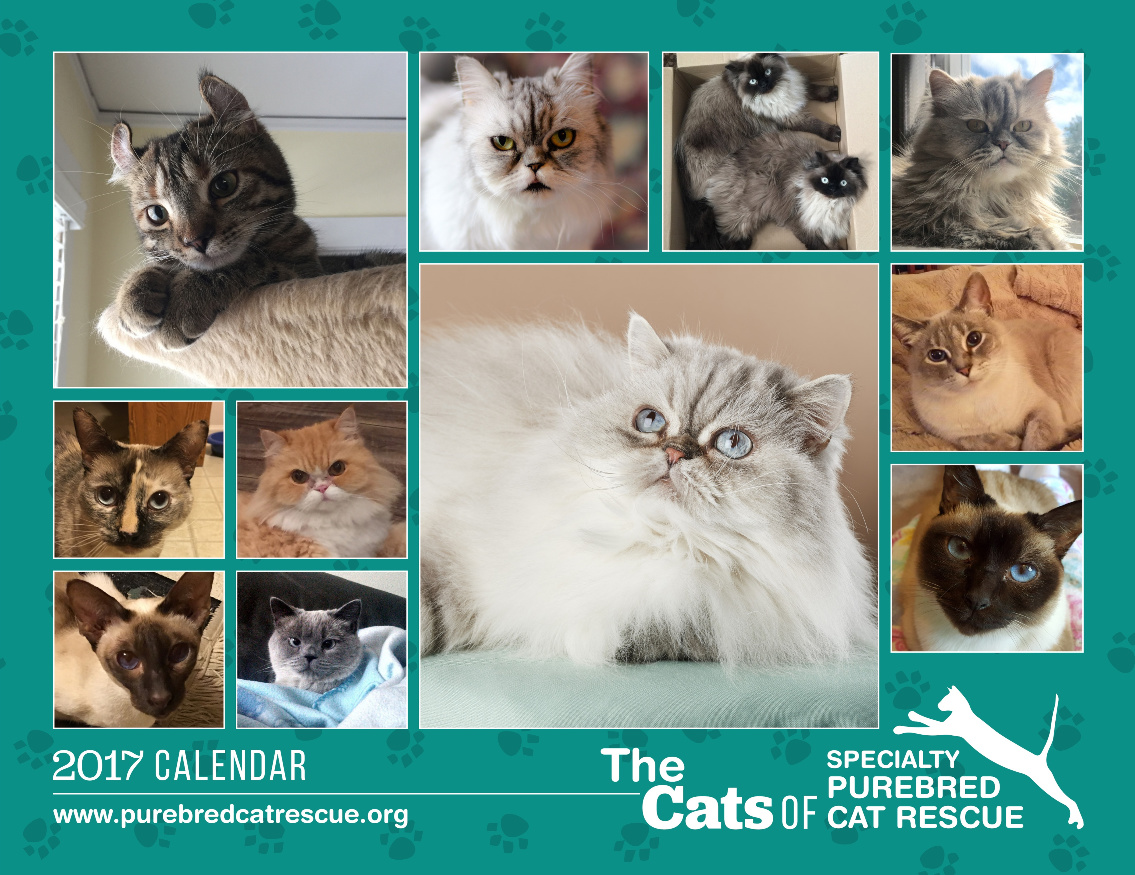 Specialty Purebred Cat Rescue is a 501c3 nonprofit organization celebrating 15 years of finding quality homes for abandoned/surrendered purebred cats! We are the largest rescue organization of its kind in the Midwest and we are well known and respected throughout the animal shelter community.

Our group is composed of wonderful foster volunteers who generously open their homes and hearts to abandoned and abused purebred cats and work hard to find homes for these felines.

Enjoy these beautiful cats year round and help a wonderful rescue!