By
zverina
, 32 pages
ID 243759, 2nd Version, Photo Book
Updated 11 Mar 2017 (23:05 UTC)

Don't Waste Words (uncorrected proof)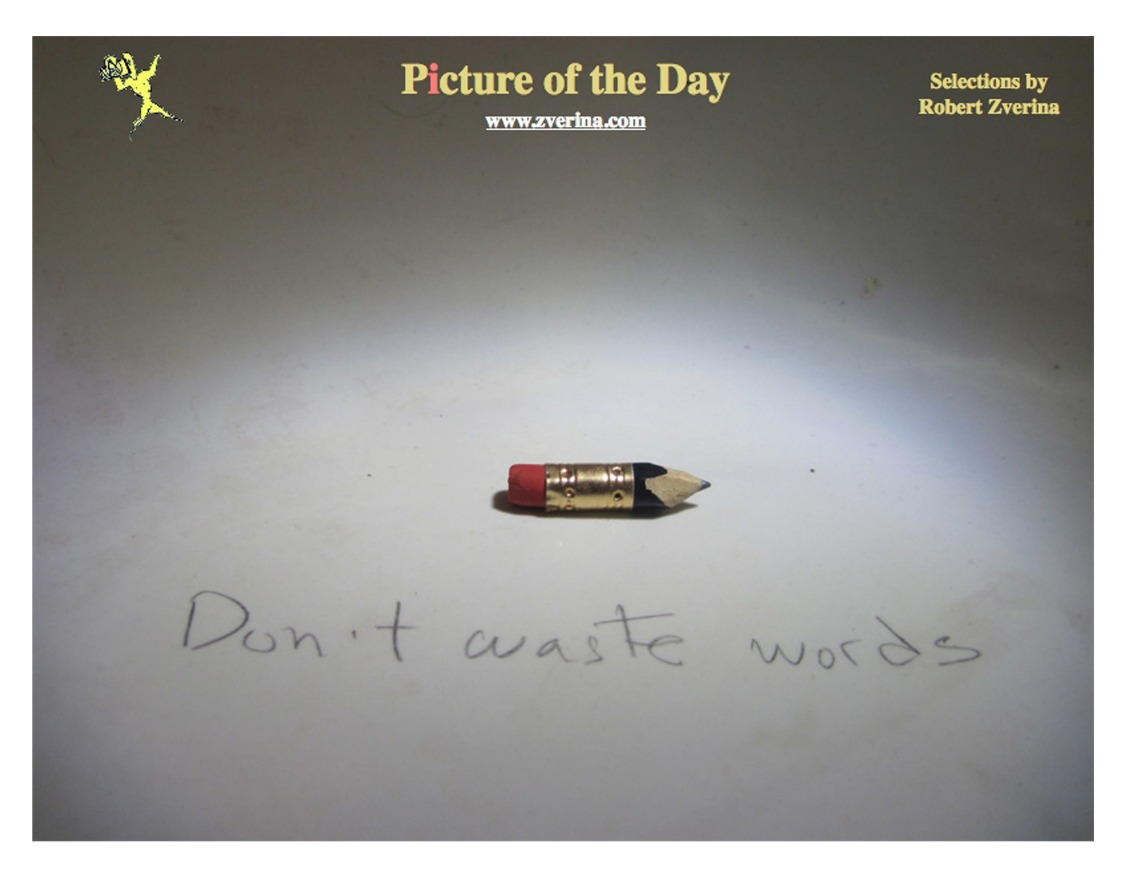 Thirty-two screen captures from Picture of the Day (www.zverina.com) selected for their brevity and poetic thrust, same set as was presented at first ever PoD reading at Dendroica Gallery in Seattle on Saturday, March 4 2017.

Why an uncorrected proof?
Mainly I am posting this for preview purposes; finalized edition might contain an introduction and appendix, but this is a purer form for those in the know.