12x12 Digital Scrapbook Printed Pages
Ideal for hybrid scrapbooking, these affordable printed scrapbook pages allow you to custom bind your own scrapbook
Premium 12x12 Digital Scrapbook Prints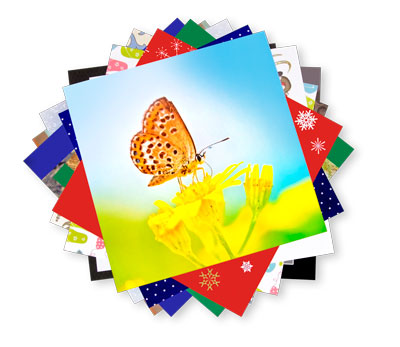 New: Premium Pages are Full Bleed Edge-to-Edge and higher print quality
Do you want to add pages to an existing scrapbook album, frame them for display, or use them in a hybrid project? If yes, this is the option you have been waiting for! The same digital silk quality pages available in the 12x12 bound books are now available loose at a low price.
To order loose pages simply create your gallery, upload your pages, and select the "loose pages" option when you are ready to purchase.
NOTE: loose pages are printed as single pages (front & back) unless you select the single sided print option. Then they will print on one side only and the other side will be blank (white).
12x12 Loose Pages Specifications

| | |
| --- | --- |
| Product Family | Square Photo Books |
| Pricing | Starts at $1.00 / page |
| Min/Max Pages: | 10 to 500 |
| Interior Paper | Premium |
| Final Dimensions | 12"x12" (30.5x30.5cm) |
| PDF Upload Dimensions | 12.25"x12.25" (31.1x31.1cm) |
| Cover Binding | None |
| Production Time | 5-10 business days |
Pages can be purchased bound or unbound
Create pages