Ship Options and Delivery Times
Shipping methods, time, and cost
Shipping Options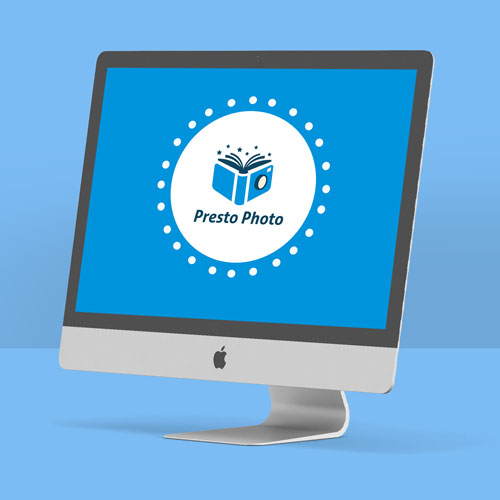 Shipping Options
NOTE: Our manufacturing process precedes shipping and takes 2-5 business days depending on the time of year, and product ordered. An auto ship notice is submitted when your order ships. Average ship times for available ship options are below. We do not offer shipping insurance.
When deadlines are involved we HIGHLY recommend placing your order with a faster shipping method, such as USPS Priority Mail for domestic orders. We cannot guarantee changes to an order after it is sent for production, including the shipping method, though we do our best!
CUSTOMS NOTE: Duties or taxes levied for packages arriving from outside the destination country are determined by local Customs and Immigration agencies and ARE the responsibility of the recipient. We cannot be held responsible for any Duties or Customs Taxes.
Get your Instant Shipping Quote

While we aren't able to provide a quote for shipping costs since it will vary based on the final order, we offer the ability to receive an estimated shipping quote for both destination and quantity for every product in our store. Simply choose any product in our bookstore, for example this book, select your product option and quantity, then click "Get An Instant Shipping Quote".
Available Shipping Methods
| US Shipping Methods | Delivery Times |
| --- | --- |
| FedEx Priority Overnight | Next Business Day by Noon |
| FedEx 2 Day | 2 Business Days |
| FedEx Express Saver | 3-5 Business Days |
| FedEx Ground | 5-7 Business Days |
| USPS Priority Mail | 2-3 Business Days |
| USPS Media Mail | 2-3 Weeks |
| International Shipping Methods | Delivery Times |
| --- | --- |
| FedEx International Economy | 5-10 Business Days |
| FedEx International Priority | 1-4 Business Days |
| USPS Priority Mail International | 7-21 Business Days |
| SuperSaver Shipping Methods | Cost | Delivery Times | Order Minimum | Order Maximum |
| --- | --- | --- | --- | --- |
| Domestic | $5.99 | 4-7 Business days | $30.00 | $150.00 |
| International | $15.99 | 4-8 Weeks | $30.00 | $150.00 |
Our SuperSaver Shipping methods offer a great compromise between cost and shipping times! For international shipping, if your order total is over $30.00 we offer a flat rate ship cost of $15.99. Keep in mind that this is a very slow ship method (4-8 weeks) so don't use it if you are on a deadline. If time is not an issue this is a great option! For domestic shipping, if your order total is over $30.00 we offer a $5.99 flat rate for domestic shipments - this shipping method generally delivers within 4-7 business days once production is complete. Feel free to check with us on what ship method would be best for you based on your deadline via Live Chat or email, we're happy to help!
How long are the manufacturing (production) times?
Softcover manufacturing timetakes between 4-6 business days*
Hardcover manufacturing time takes between 5-7 business days*
(*Estimates are for orders of 25 books or less and precede shipping time. These estimates are subject to change depending on the volume of orders)
My deadline is tight! Is expediting my order possible?
Orders that meet the following criteria are eligible for expedited manufacturing:
Most hardcovers or softcovers
Delivery within the US
Single title (orders containing multiple titles cannot be expedited)
No more than 10 copies
Orders must be placed before 3PM (EST) to be shipped in 2-3 business days, which will precede the actual shipping transit time. The cost for expedited manufacturing is 25% of the ENTIRE order, including shipping. Expedited orders are processed manually, and we suggest you email us as well as leave an order note during checkout.
To learn all about expediting the manufacturing time of your order please read our Expediting Orders page.
What is the expected delivery time to (insert destination here)?
Typically, delivery within the US takes a week and it can take anywhere from 1 - 8 weeks for International, depending on the shipping method.
Please note: these are estimates since delivery time completely depends on the ship to address, package weight, and shipping method selected.
NOTE:
FedEx business days are Monday through Friday. Tracking numbers are available for all Fedex orders. Fedex does not deliver to Post Office (PO) Boxes.
USPS business days are Monday through Saturday. USPS customers receive a Delivery Confirmation number for each package. All orders addressed to an APO or FPO (military mail) or Post Office Box must be shipped via USPS.
International packages are delivered via the postal service of the destination country. We cannot ship to international PO Boxes.
These times are estimates and may be affected by factors over which we have no control. These factors include incorrect delivery address, customs delays, and Post Office delivery restrictions. Orders which are affected by these factors tend to arrive in 5-6 weeks, and we will take no action on these orders during that time.