Personalized Stationery
Stationery Templates
Here is a list of some of our favorite templates. The full comprehensive list can be seen here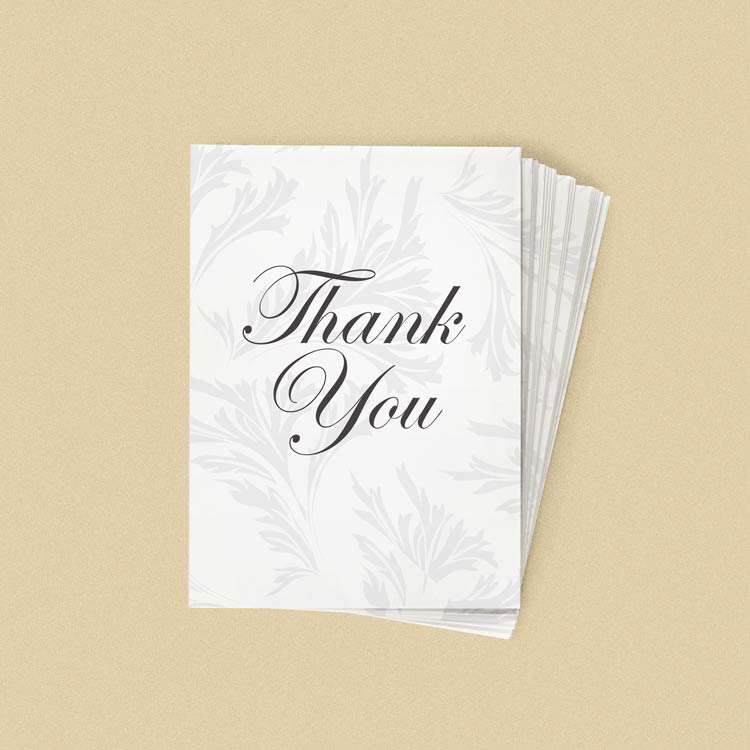 Flat Stationery Cards
Starting at $0.55
2-sided Photo Printing, upload your own PDF or use our templates for drag and drop ease (we even offer a caption tool to add in birthdays, anniversaries, and more). No matter the occasion, show it off in in full color brilliance.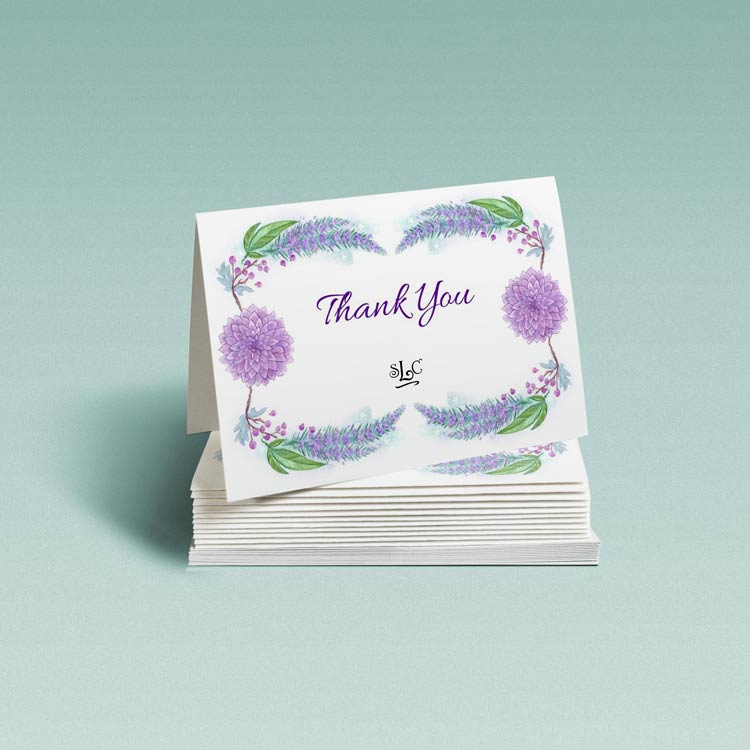 Folded Stationery Cards
Starting at $1.10
4-sided Photo Printing, upload your own PDF or drag and drop your treasured photos using our beautiful templates. It's the perfect way to see your favorite memories from years past all year long.
Personalized Stationery Printing
PrestoPhoto cards cost 40% less than generic store bought cards and 40% less than leading online photo sites. There are no minimums, and in fact, our bulk pricing starts at just 5 cards.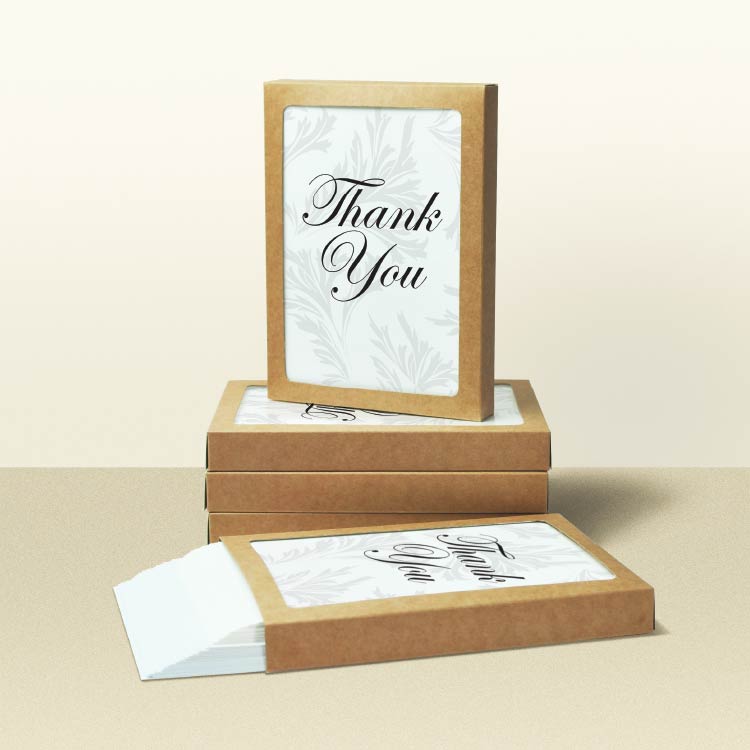 Kraft Paper Stationery Box
The Kraft Paper Box has a clear plastic window and holds up to 12 Cards and Envelopes.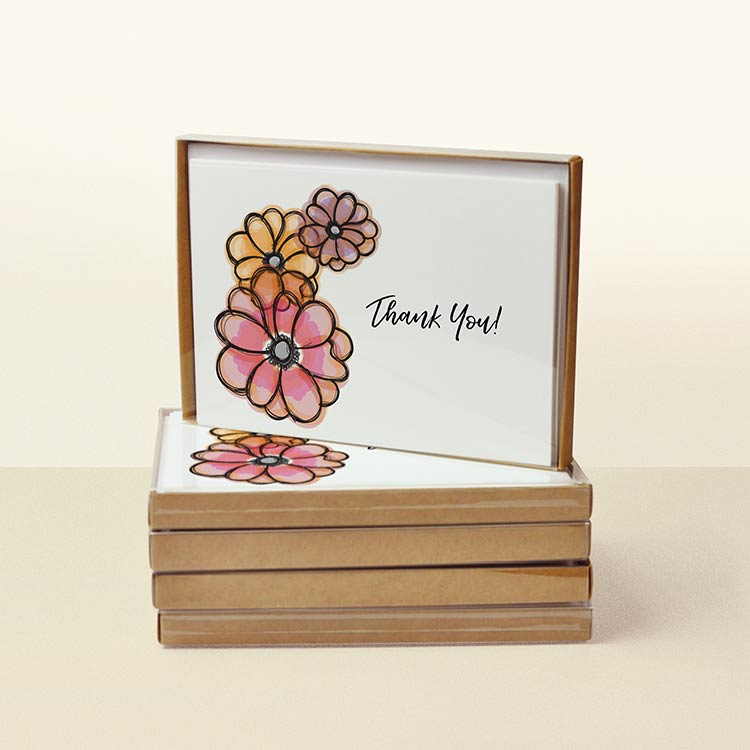 Clear Slip Stationery Box
The Clear Slip Box has a plastic sleeve that goes around the entirety of the cardboard box and holds up to 10 Cards and Envelopes.
Bulk Discounts
Save big with Bulk Orders. Perfect for your business!
| Quantity | Discount |
| --- | --- |
| 5-9 | 5% |
| 10-99 | 10% |
| 100-499 | 15% |
| 500+ | See More |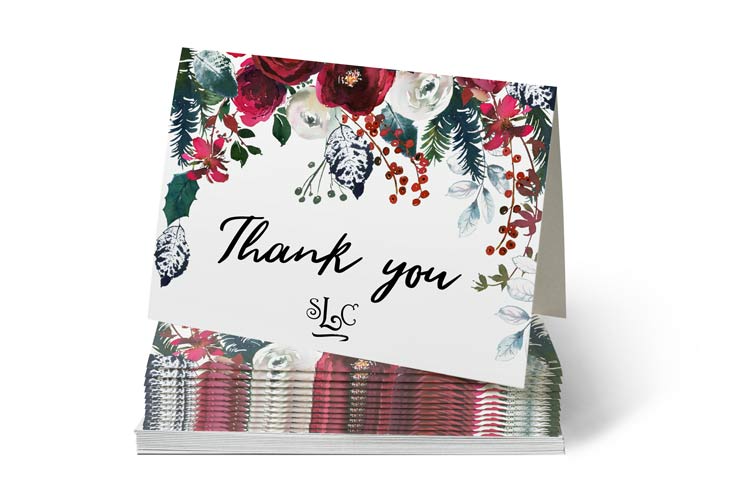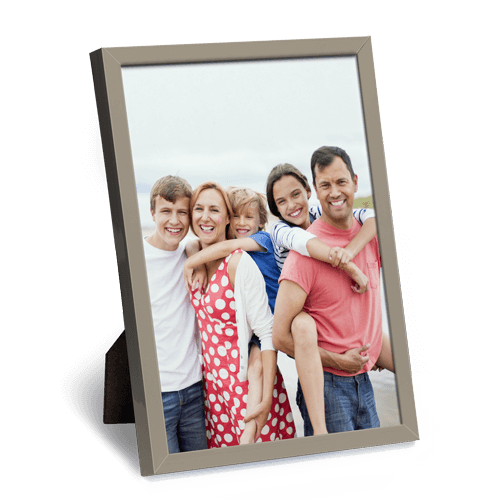 Ready to Frame
Our cards and allow for printing on all 4 sides so each card can double as a full size print ready to frame for a bonus gift. Our paper selection will suit all your needs from low prices to greatest quality. Go Green With Your Cards
7 Billion greeting cards are printed every year, nearly all of which end up getting thrown out. We have designed our cards ready to frame. They'll last longer and make for a thoughtful gift.