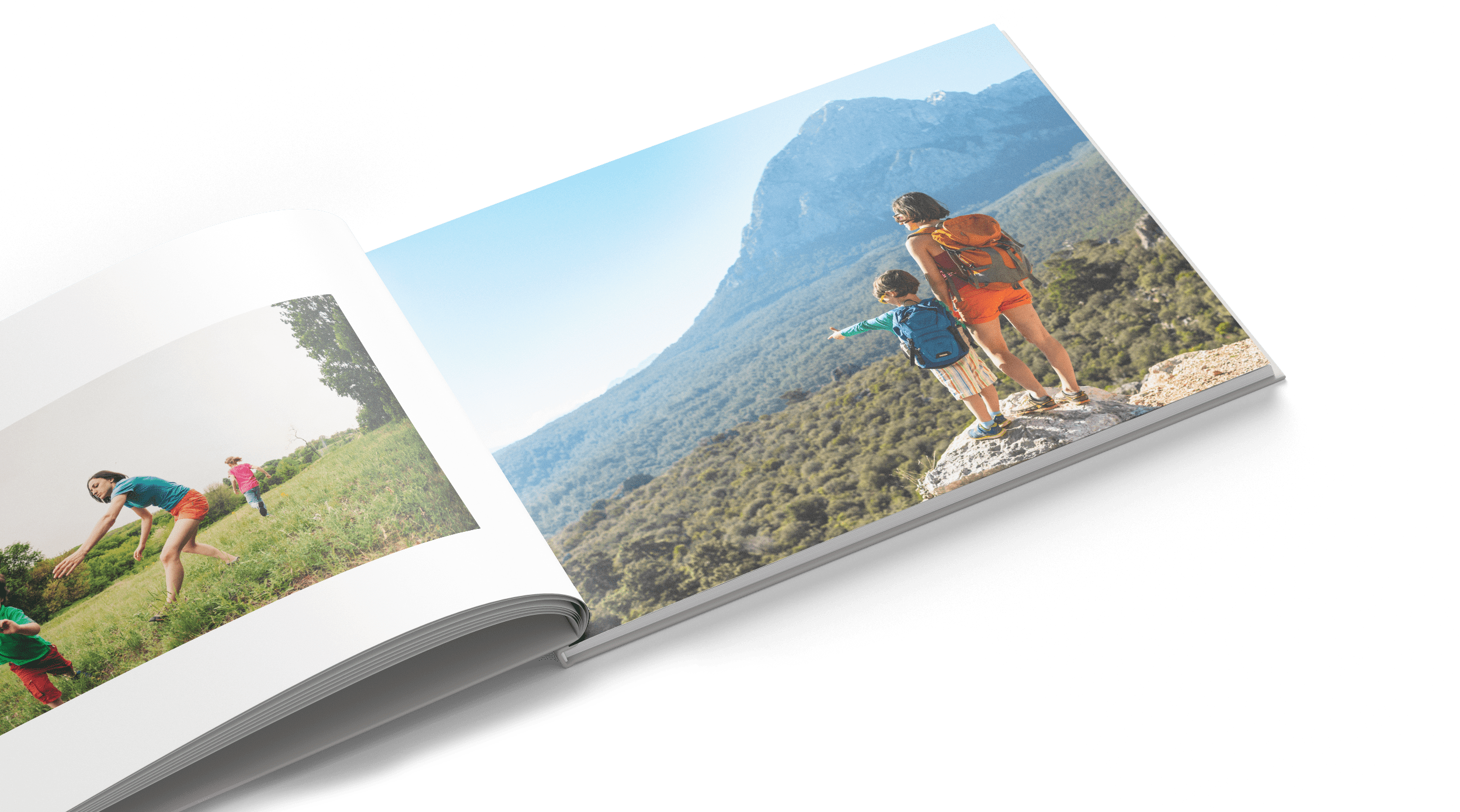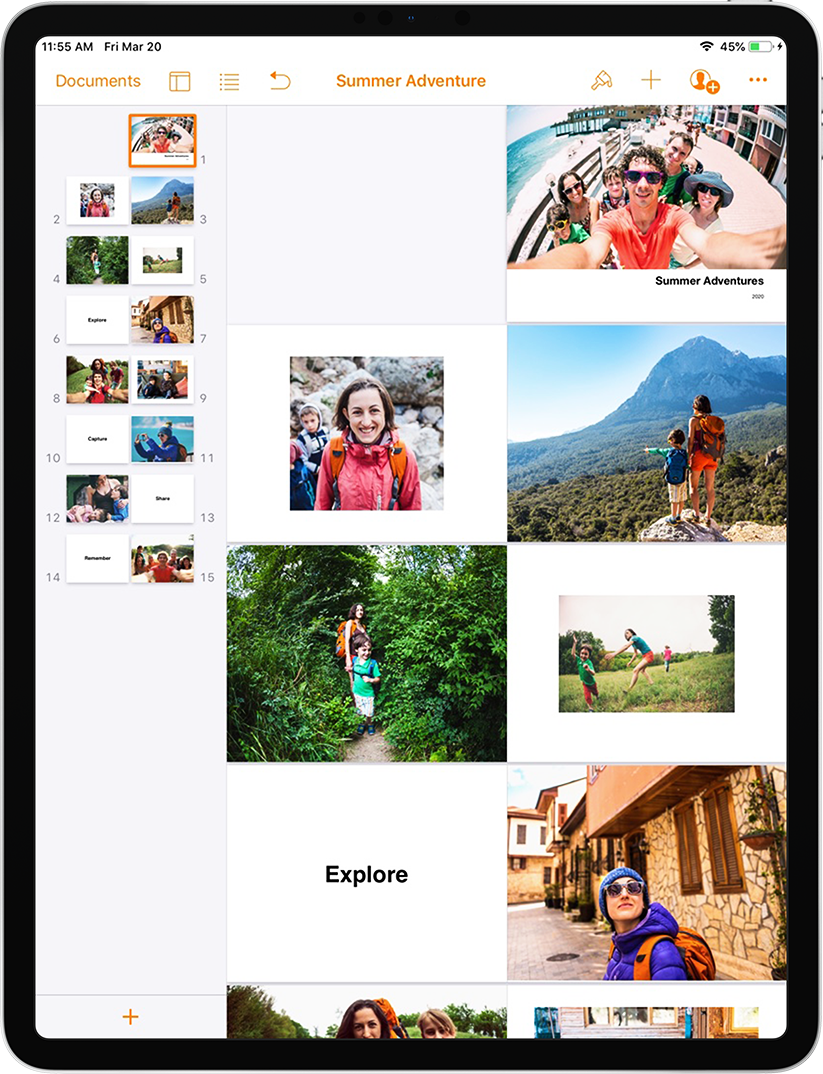 PrestoPhoto for iPad:
Create and Print Photo Books using your iPad
The PrestoPhoto iPad app allows you to create, edit, and print custom Photo Books using the native Apple Pages App. You can start with one of our many pages templates or you can create a fully custom Pages photo book of your own!.

Help
Fully Editable Templates
Using our Edit Layout mode, inspired by Apple Aperture®, take any template and customize it to your needs by adding, arranging, and resizing images and text. If you can think it, you can do it in the PrestoPhoto App.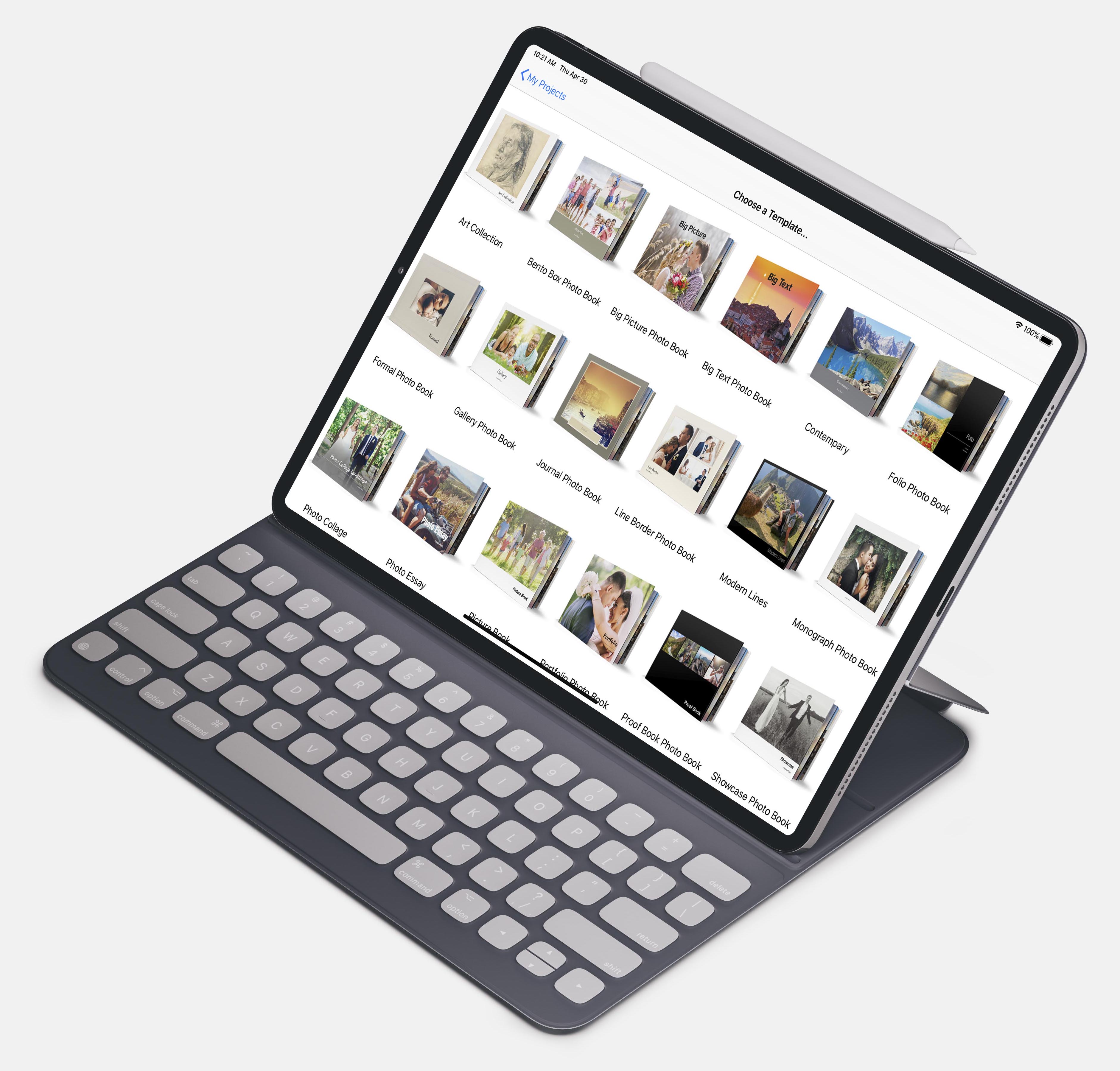 Create From Anywhere
With the new iPad App, you can now create and edit custom photo books on the go! No longer will you have to wait until reaching your computer or laptop - get started on the car ride home via our mobile iOS app.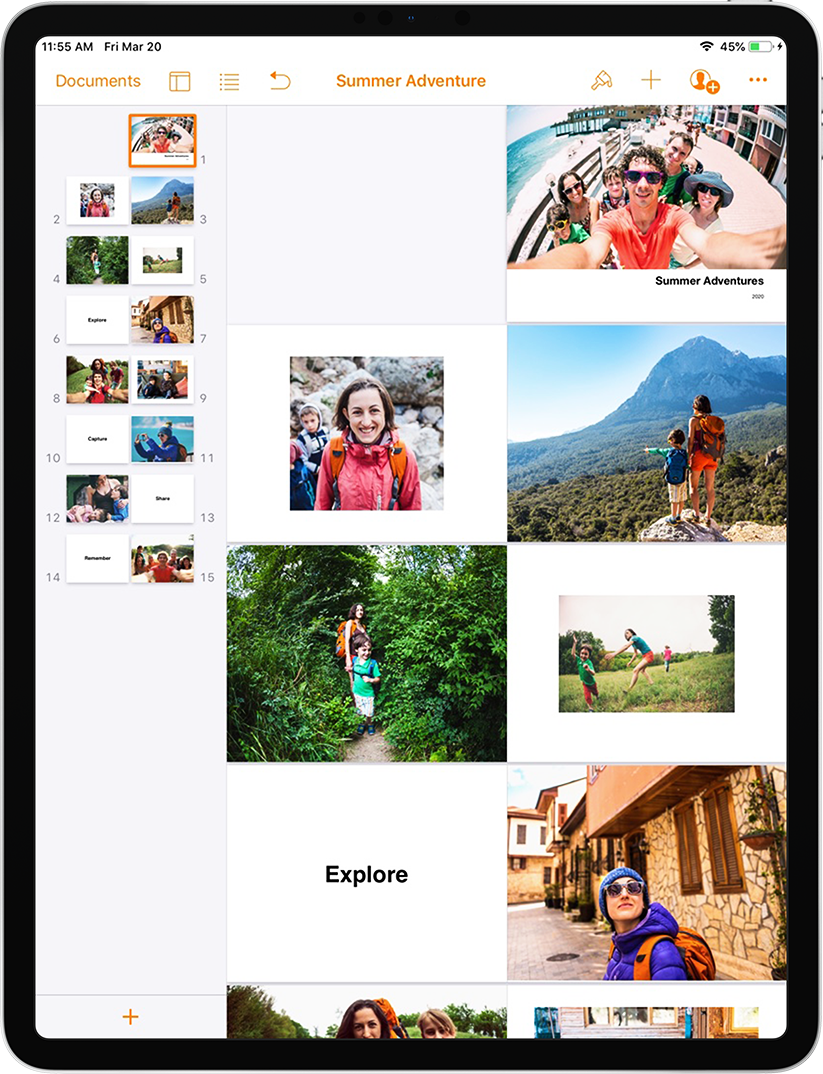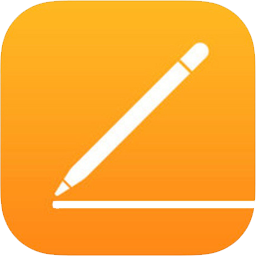 Edit Using Pages
Creating your photo book is super easy. Double tap the filler images to select an image from your photos on the iPad. From there you can crop and zoom however you see fit to achieve the perfect page layout. You can also edit the layout itself if you want to think outside of the template!
Layflat Photo Books
We offer printing options for our Layflat Photo Books with our PrestoPhoto iPad App in two different binding options: Seamless Layflats available in 4 sizes for a premium, edge to edge uninterrupted image and Hinged Layflats, available in 6 sizes, and are a more economical solution featuring a hinge insert to help the pages lay flat.


Photo Book Export
Print your photo book anywhere with our Photo Book Export, available in PDF, JPG, PNG, and TIFF file formats at 350 DPI of your initial selected project size. Quickly and easily back up your photo books, prints, and more, or print them with any company you like with our full project export
No watermarks, no branding, just your book how you made it. You can print with us by clicking the Buy Now button in the app, where you can choose between 24 different print sizes and print your photo book nearly identical to Apple's, save a backup of your files, or use your Freedom of Print to print your photo book anywhere you like.

App Support
We have live chat support from 9am EST-5pm EST in the app and on our website where customer service representatives can chat with you about using the app, as well as a Help Section with tips, tricks, and how-to's to make your photo books the best they can be. Our email support will get back to you within 24 hours Monday through Friday about any questions you may have.
Details