Scrapbook Printing in 12 square sizes.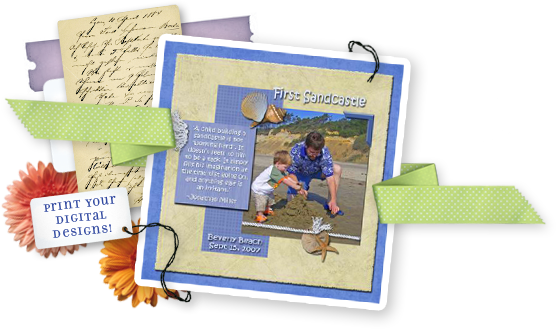 Create a book easily using our online software - no app or download required! It's fast, simple, and all your work is automatically saved. Advanced users can upload a complete PDF file designed on your desktop, or you can drag and drop photos to create your book on our site.
<
>
3:2 Landscape
4:3 Landscape
Square
3:4 Portrait
2:3 Portrait
Digital Scrapbooking
Capture and preserve your memories digitally.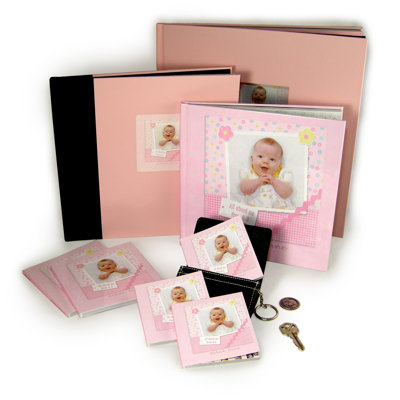 One book, 10 sizes
PrestoPhoto offers the most paper, sizing, and binding options of any scrapbook printing company. Create a 12 x 12 scrapbook and print your creation in any of these sizes, all in a single order!
12 x 12 Loose pages (single or double sided)
12 x 12 Imagewrap Hardcover photo book
12 x 12 Die-cut Hardcover photo book
12 x 12 Softcover photo book
10 x 10 Hardcover photo book
8.5 x 8.5 Softcover Premium photo book
8.5 x 8.5 Softcover Express photo book
5 x 5 Soft cover Mini Book
3.5 x 3.5 Softcover Mini Book
Loose pages
And these are just our square options - we also offer landscape and portrait!
Take your digital scrapbook designs...
Team them with our square format books...
And presto! A beautiful printed scrapbook
Design Guidelines
One of the most important things to remember when creating scrap pages for inclusion in a bound book is that all publishers crop (trim) the pages prior to binding them. Fortunately, it is easy to accommodate the trim if you follow these guidelines. Simply remember not to place anything of importance within a 1/2" of any edge. Although trim is usually only a 1/4", it is better to play it safe. See our design guidelines and Cropping & Bleed page for more details.