Comic Book Printing
Print your Comics, Zines, Portfolios and Graphic Novels with Presto Photo

See your Hard Work in Print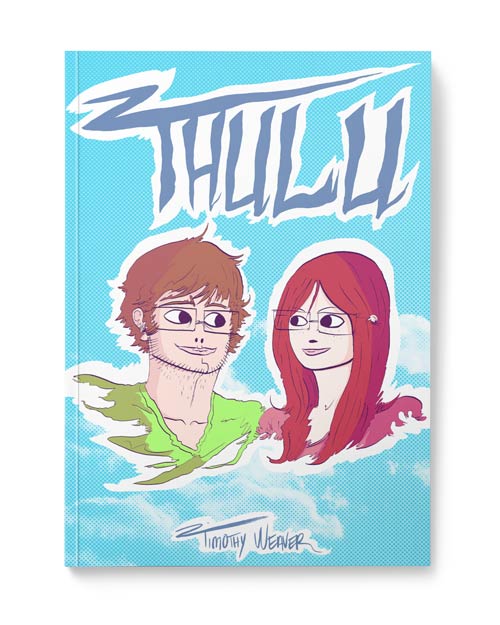 Comics & Graphic Novels
At Presto Photo we print in 24 Sizes, including (but not limited to) the industry stantard 6.625"x10.25" softcover, for your comic or graphic novel. Print full color covers and interiors and have Hardcover, Softcover, or Saddle Stitch for your binding options.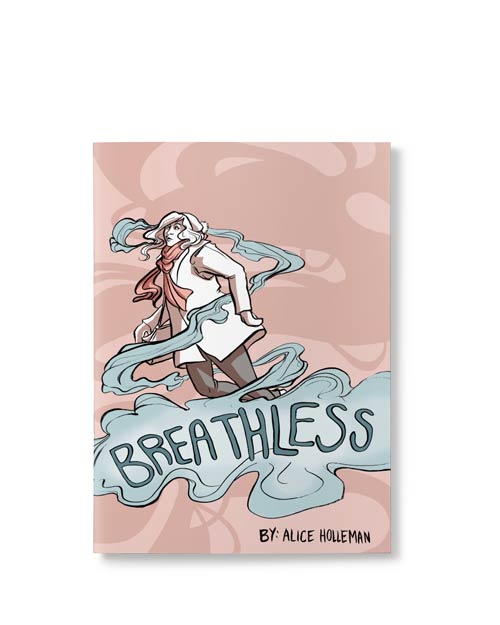 Zines and Sketchbooks
Print out your Zine or Sketchbook with comfort and ease. Design it yourself with InDesign, Photoshop, Illustrator, or any design software and Upload the PDF. If you have more of a 'photo-copied DIY' approach, just upload the individual scanned pages to our Online Designer Tool. Our Mini Photo Books is a great option for this type of project.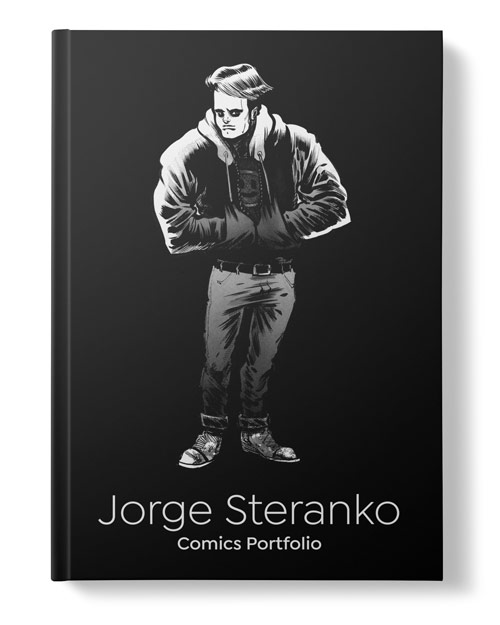 Art Portfolio
Showcase your pin-ups, illustrations, covers, interior work, or coloring with a Art Portfolio. Take it to conventiones present your work to comic editors, comic writers, or other comic artists like yourself, or to sell at a table or in your online shop.
Design it once, print it however you like
When you design a comic book with Presto Photo, you can switch between Hardcover, Softcover, and Saddlestitch options as long as they are available for the size of the comic book designed. Order some in Softcover, a few in Hardcover, whatever works for you. For Zines and Sketchbooks, we also have Mini Photo Books in hardcover and softcover as well.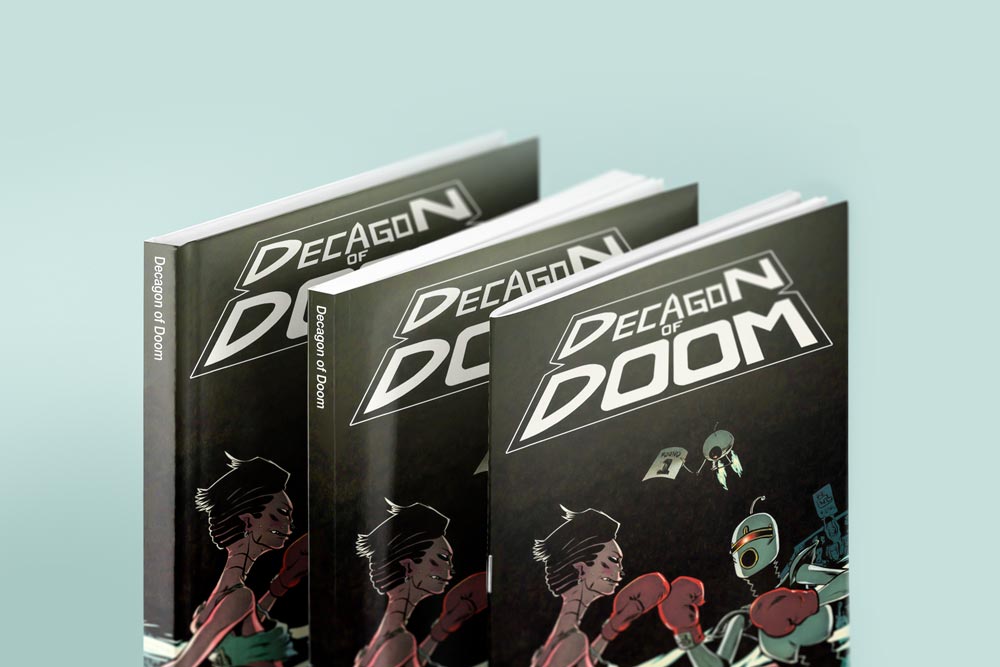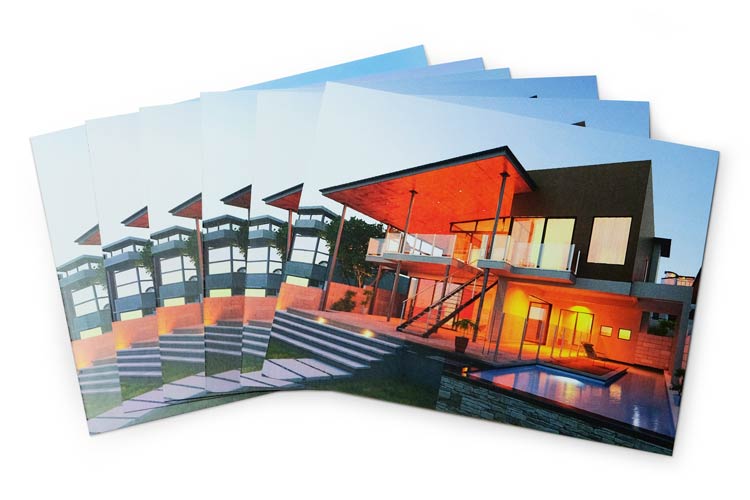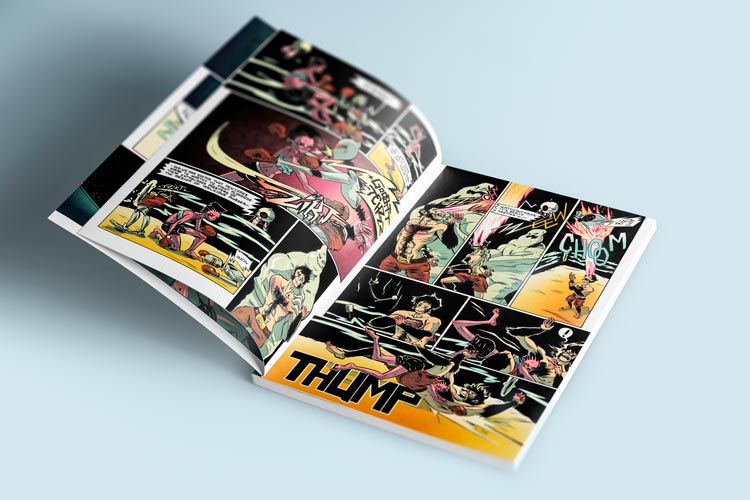 Full Bleed Printing
We offer Full Bleed printing for comic book printing in all sizes for every page in the book. Our printing is acid free with popping colors, and you can print a comic from 20 - 400 pages, though for tight binding we suggest a 300 page maximum. If a hard cover is a preferable we suggest adding padding around the panel pages and printing an 8.5"x11" hardcover. Contact our support team
Bulk Discounts on Comic Book Printing
Save big with Bulk Orders.
| Quantity | Discount |
| --- | --- |
| 5-9 Books | 5% |
| 10-99 Books | 10% |
| 100-499 Books | 15% |
| 500+ Books | Contact Us |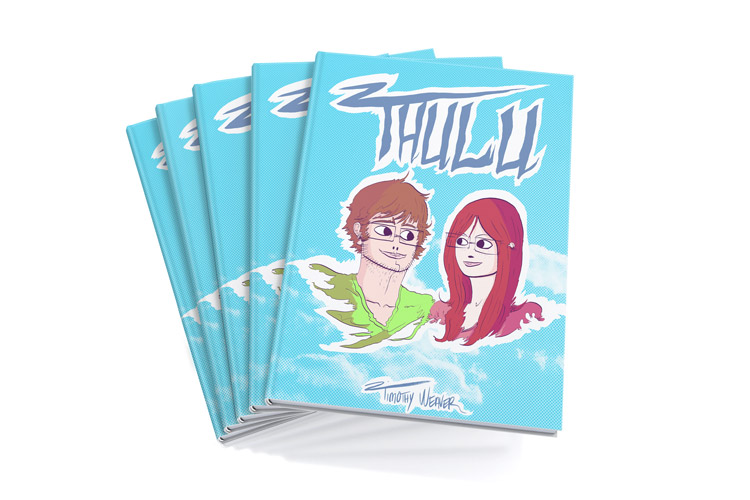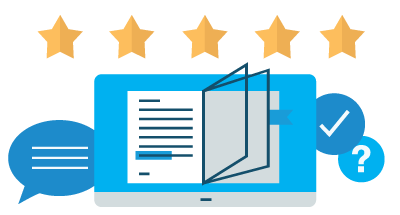 Customer Support
We love helping as much as we love the Golden Rule. Our A+ support team is only a click away and we wouldn't have it any other way!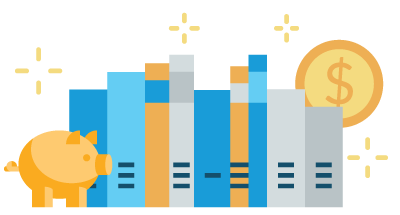 Price & Product
With over 100 product options to choose from, outstanding quality, and wonderfully low prices, you might just fall in love.