PrestoPhoto App
Our macOS application runs on your Mac to help you create books faster and easier than ever.
Sign up to Beta Test the New Version 2.0!
Sign up
If you've never used our App, here's a quick run down of how it works:

Download the App and choose a template

Create and edit your book using Apple Pages

Export to PDF and upload with a web browser

Add to shopping cart and receive a Custom Photo Book!
Start by downloading our app below. From there, install a Apple Pages template from the list provided. Customize it with your own photos, and export it to be uploaded to Presto Photo. Fill out all the neccesary information, place your order, and a customized photo book will be shipped directly to you! Simple, easy, and at a price none of our competitors can beat.
---
macOS App Download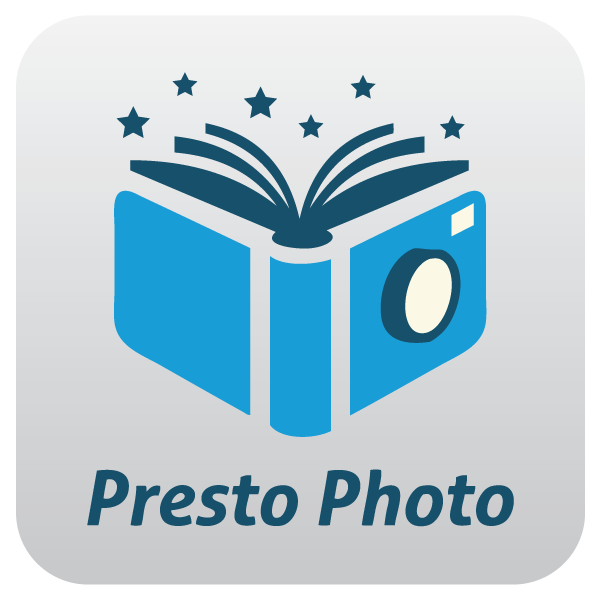 Latest Release available in macOS App Store:

Version 1.1
Sep 21, 2018
Direct Download
Suggested Requirements:

macOS 10.12+ (High Sierra)
Apple Pages 7.0 and above (much improved and strongly recommended, 8.0 works fine as well)

Minimum Requirements:

macOS 10.10+ (Yosemite).
Apple Pages 5.0
New PrestoPhoto macOS App version 2.0 now in Beta!
Sign up to the beta tester email list below for the latest news about the Beta:
---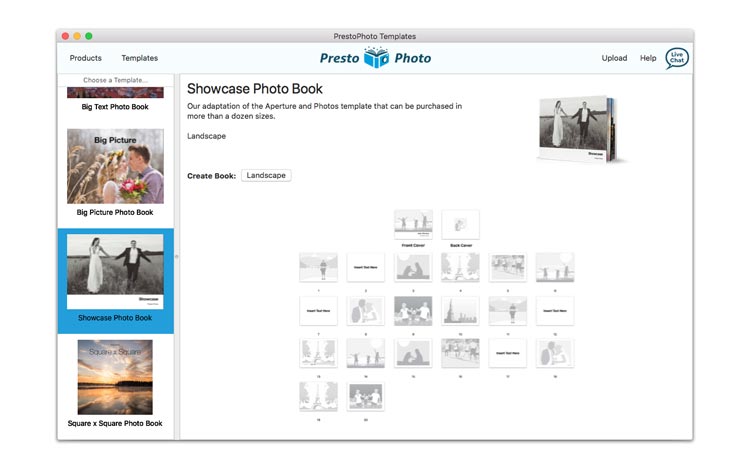 Select your book template with the Presto Photo Templates App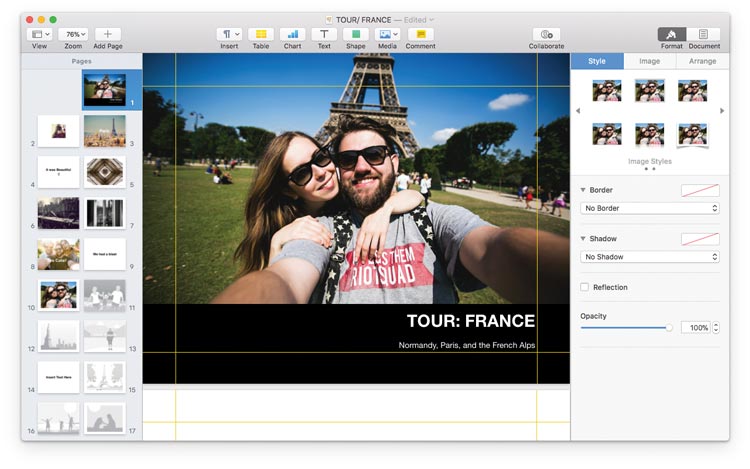 Creating your photo book in Apple Pages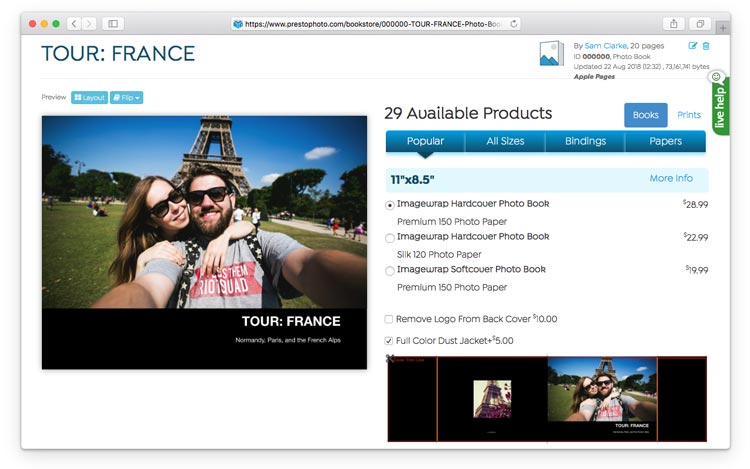 Order your book on Presto Photos website
---
Not sure what size you need? No problem!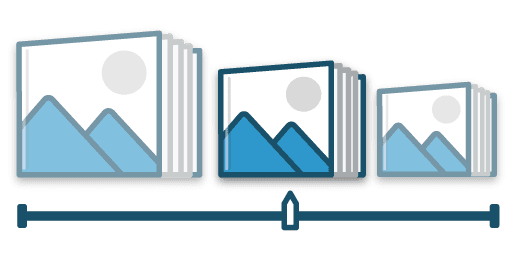 It's easy to print your photo book big, small, or both! Using our Auto-Scale feature, our Landscape Photo Books can be printed at the normal Apple Photo Book Sizes like 13"x10" and 11"x8.5", but are also available in 14"x11", 10"x8", and 9"x7". After all, we like options too! You can also change from large hardcover photo book to a small softcover photo book with ease, so you can order whatever book you want, however you like.
---
Looking for tips?
Check out or Tips and Tricks page for information on placing or resizing your photos, changing background colors, and more!
Live Chat Hours: Monday-Friday, 9AM-5PM EST
Youtube Tutorial Links