Hardcover Book Printing
Affordably priced custom printed full color, hard back books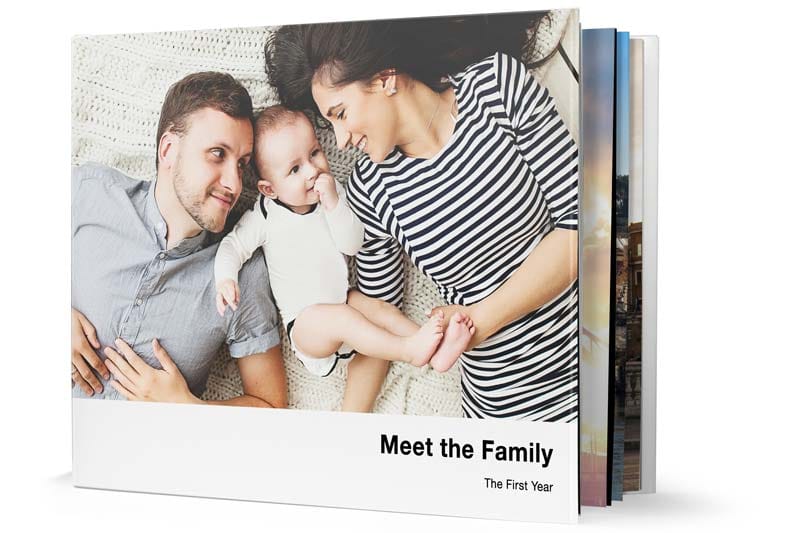 About Our Hardcover Books
Your photos deserve the best printing. Using our state-of-the-art, high resolution industrial class digital presses from Xerox, we print your images on top-quality acid-free paper to ensure your colors come to life and pop off the page. Available in a wide range of landscape, square, and portrait sizes, we're sure you'll find the right sized hardcover photo book.
Glossy full-bleed case-bound covers allow you to wrap your images right over the edge — we call this Imagewrap - or even go beyond it, stretching your image clear across to the back cover for maximum impact.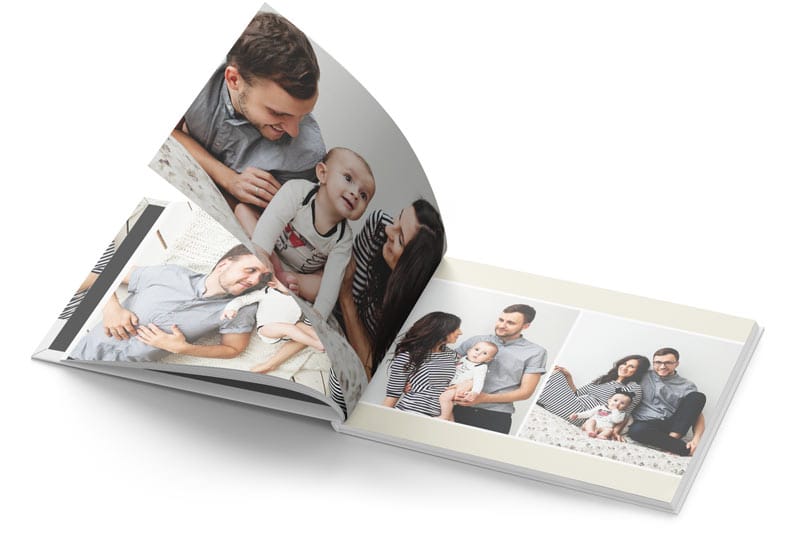 A Work Of Art for your Photos
For wedding photographers who need to assemble stunning albums that will be treasured for generations, for documentary photographers who want to create impressive books worthy of the coffee table, or for family historians who make heirlooms, our hardcover books are built to last, beautifully and elegantly.
Our Most Popular Products
How to create your Hardcover Photo Book
We have two easy ways to start

Create a photo gallery with the pictures you want to use, the go to our Online Designer to lay out your book, choose your size and paper type, and then add your finished book to your shopping cart!

Create your layout using your favorite desktop publishing or design software (Apple Photos, Aperture, InDesign, etc.), and upload your PDF file to print your hardcover photo book with tons of sizes and paper types.
Not sure what size you need? No problem!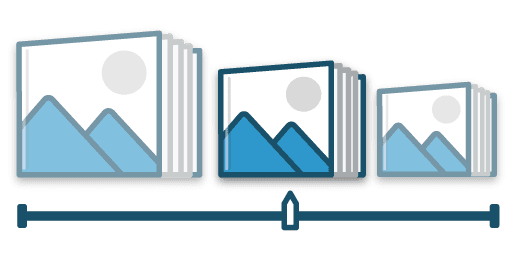 Take advantage of our Auto-Scale technology to print your hardcover photo book in multiple different sizes depending on the aspect ratio of your photo book.

New for our hardcover photo book printing is Layflat Photo Books. Print your books with beautiful, seamless, edge to edge spreads in two options: Seamless Layflat for that classic layflat style or Hinged Layflat as a more economical option.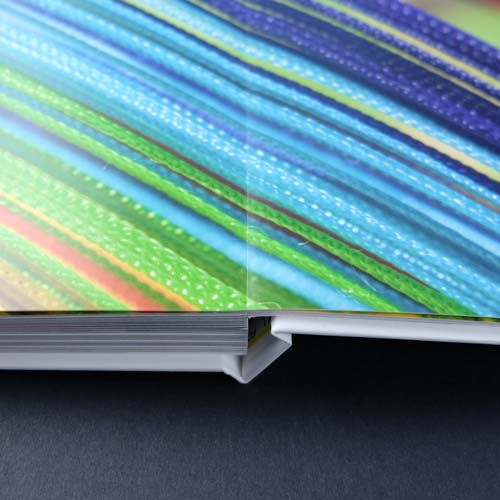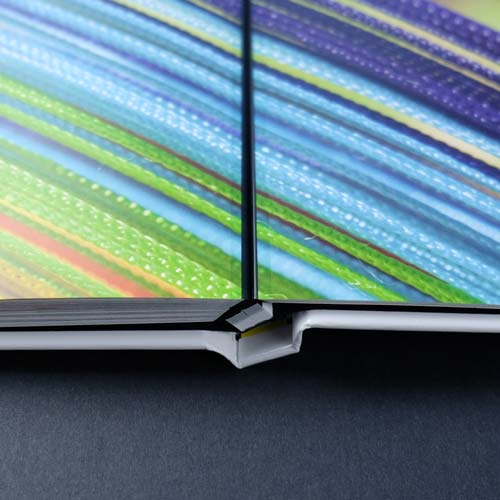 ---
A Few More FAQ's
Prices are determined by book size, paper type, page count, and even quantity. There is a base cost for the binding, and a per page cost.
For exact pricing on each product, please see our Product Catalog.
There is an automatic trim that occurs during production to ensure that all pages are flush; it gives your book that "finished" look that you would see in bookstores! Hardcovers have a bit of a more conservative crop than our Softcovers, so make sure you pay close attention to our Crop Guides.
Check out our Cropping and Bleed help page for FAQs, pointers, and more in depth information on cropping and bleed in projects!
Pictures in all shapes and sizes are welcome! We do recommend the following:
Check Your Resolution!
The minimum recommended resolution is 2 megapixels (1600x1200). However, the larger the image, the crisper the printed photos will appear. A 4 or 5 megapixel image creates a beautiful, full page print for all photo book sizes. Our page on Understanding Resolution will help your photos look their best - just remember your images should be 300DPI.
Colorspace Specs
If you have predominantly photo oriented work, our strongest recommendation is just go with sRGB. Our system is tuned to sRGB, so that is ideal, however Adobe 1998 also works fine. (Using other RGB color spaces, such as ProPhoto RGB, are highly discouraged, and likely to yield muted or color shifted results.)
If you have a lot of page layout work already in CMYK, we suggest sticking to that colorspace. The easiest ICC profile to use is the US Web Coated SWOP.
For more information, visit our Color Specs page!