Photo Paper Types
We offer a wide selection of paper options.
Paper Comparison
Whether you're looking for a specific feature, the best price, or just aren't sure what you want, we can help you find what you're searching for. Our papers do have one thing in common: they're all acid-free!
The photos shown below our wonderful examples of the gloss coating on each paper, though nothing quite beats seeing the physical paper for yourself.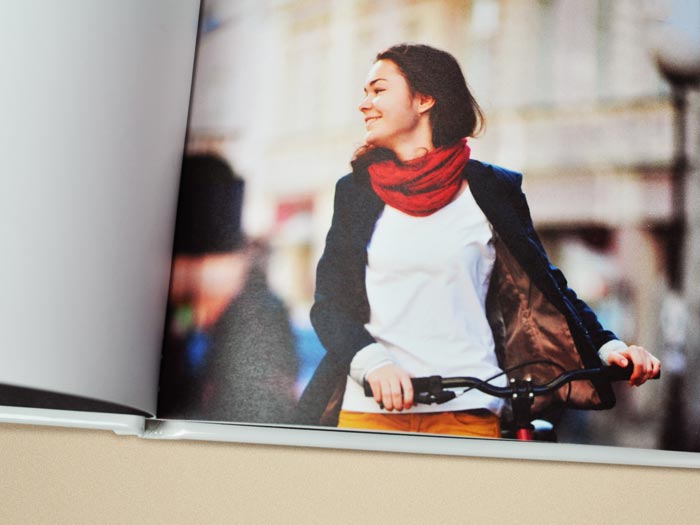 Matte 120: 118 GSM

This uncoated paper stock is comparable to the Silk but offers a flatter image that is ideal for text heavy color pages and those who are the most cost conscious. We definitely recommend ordering a proof copy to make sure you like the outcome compared to our other budget-conscious options.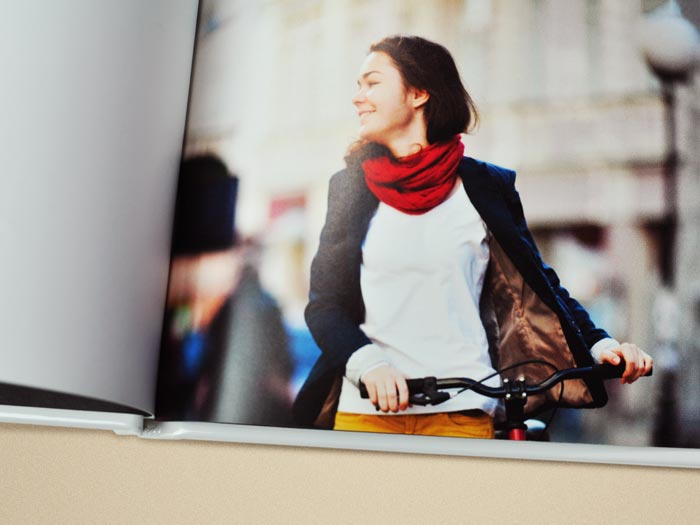 Silk 120: 118 GSM

This paper is the thinnest we offer, similar to the pages of a magazine. It is one of our most affordable options. Your images will have a softer quality to them, though it's certainly a great option if you're on a budget and still want outstanding printed pages! It's also the only paper available for mini books.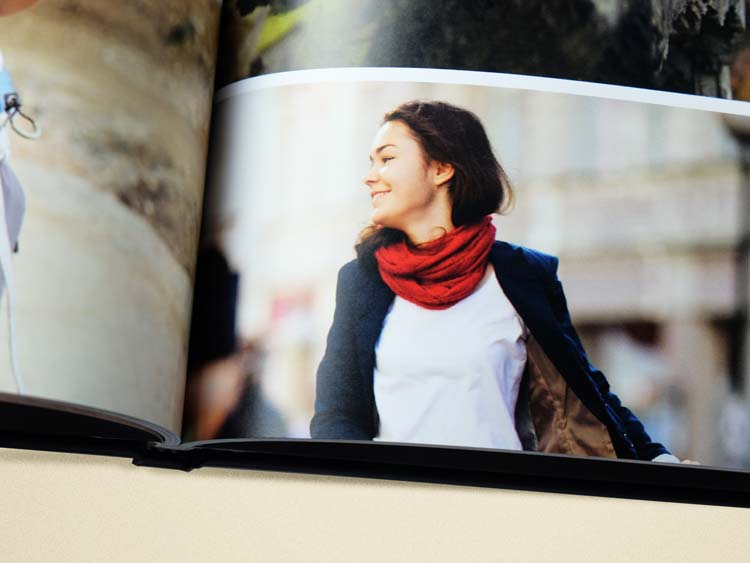 65# McCoy Silk Cover

For our Apple Style Binding option, we have the 65# McCoy Silk Cover which was the paper stock used for interior pages on Apple Photo Books. Superior color contrast and vivid colors, this paper stock will complete the Apple style experience with photo books. Choose Apple Style Binding at checkout with Premium 150 photo paper to get this option.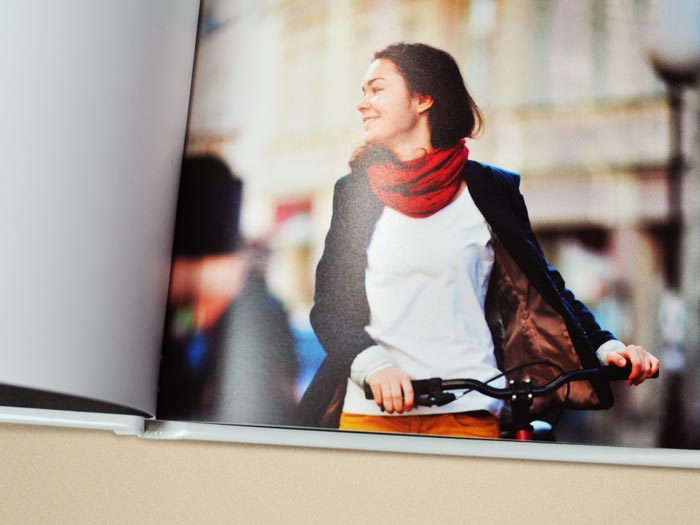 Lustre 200: 190 GSM

Have an album or want to make your book really stand out? For the truest color reproduction, heaviest weight available in books, and a paper perfect for albums, choose Lustre 200. It has a brilliant sheen and our favorite paper for preserving memories!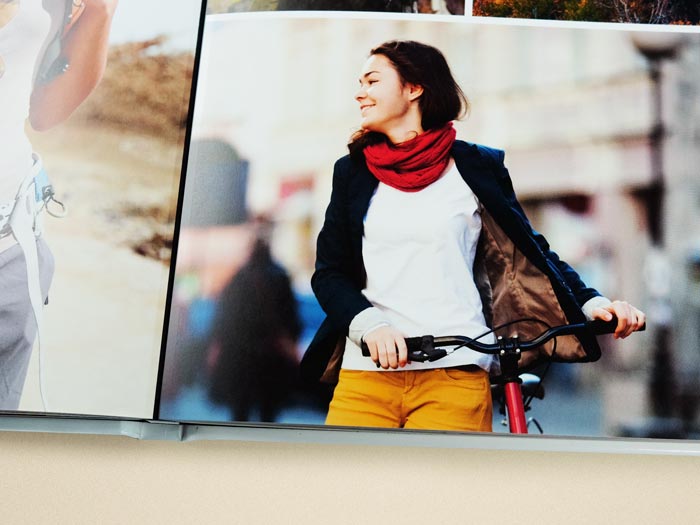 Hinged Velvet 250: 250 GSM

Our new Hinged Velvet 250 GSM Photo Paper is luxuriously smooth and has a clean finish making your images stand out! Ideal for wedding albums and portfolios, this paper type is thick and provides great color reproduction. Hinged Velvet 250 is unique to our Hinged Layflat products. Here's a video showcasing the Hinged Velvet 250 Photo Paper with a moving light source to help you get a feel for the paper.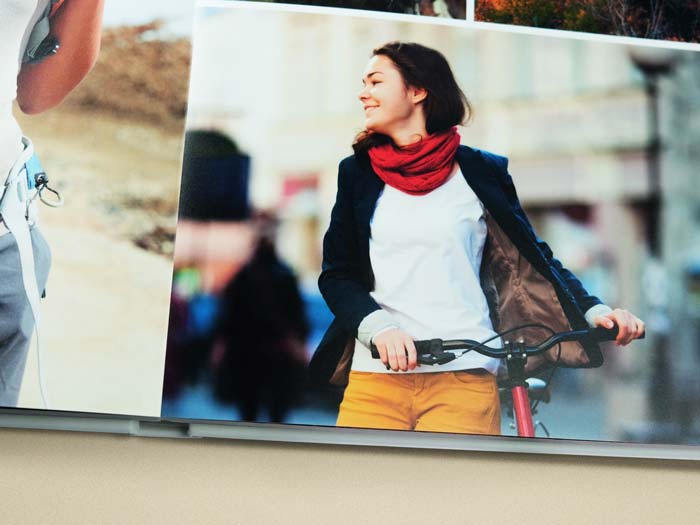 Lustre 450

Our Lustre 450 is used exclusively for our True Seamless Layflat photo books. A gorgeous mix of glossy and matte on an impressive extra thick stock, enjoy amazing color reproduction with your seamless photo book experience.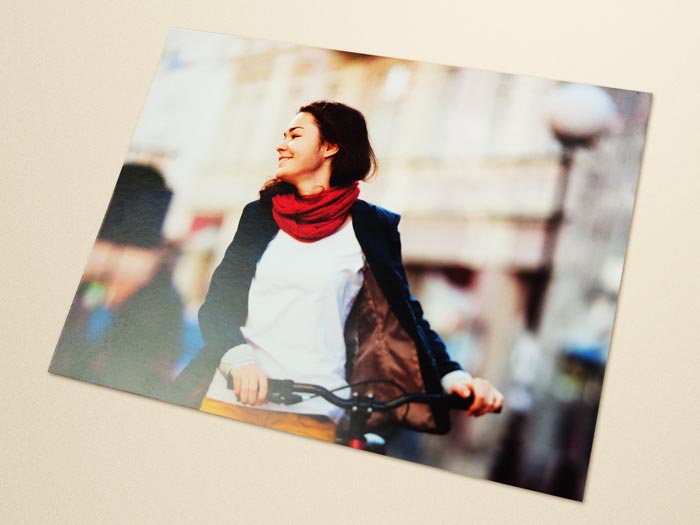 Semi-Gloss 300: 300 GSM

One of our heaviest weight papers, it is sleek and has a more subtle shine. It's available for wire-o books, calendars, greeting cards and loose pages only, though it'll make those calendars and thoughtful notes shine. The Semi-gloss 220 is unique to the 14x11 Portfolio Photo Book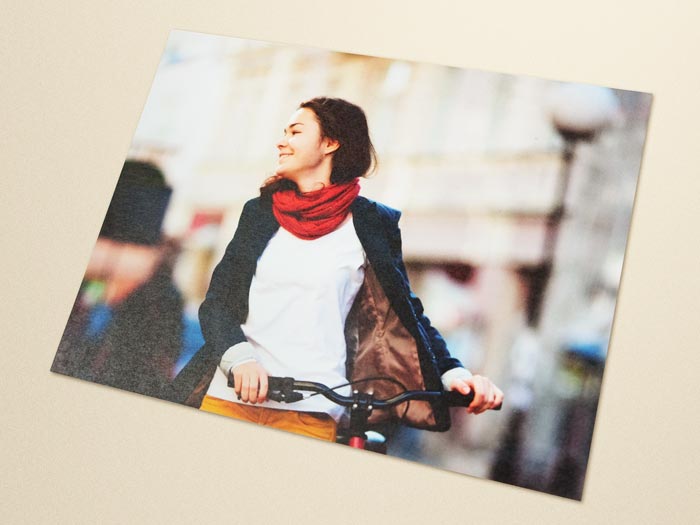 Matte 300: 300 GSM

Perfect for the artist and architect – bring your designs to life. Our Matte 300 is wonderful for loose pages used in portfolios and greeting cards to showcase your work whether it be for a gallery showing or for your family. There is no shine, but it shows off those details like no other.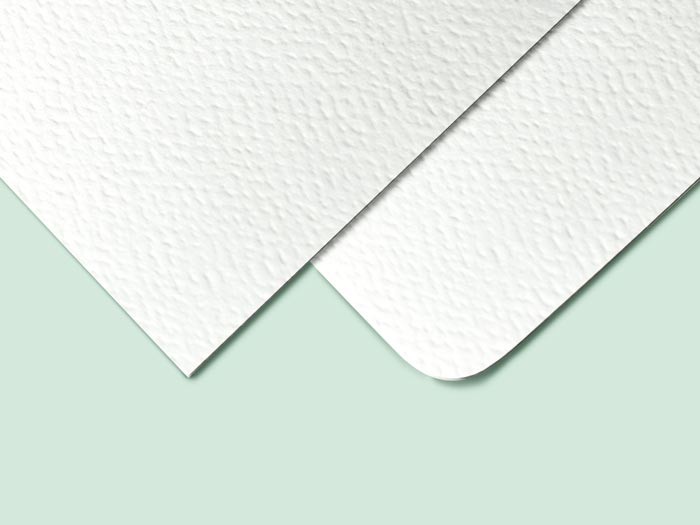 Textured I-Tone 160: 162 GSM

New in for our Greeting Cards and Custom Stationery is our new Textured I-Tone 160, with a texture similar to the watercolor paper artists use, and incredibly matte in finish. Great for graphics and illustrations, and gives photographs a artistic feel you have to see to believe. Also has the option for rounded edges on your cards!