Mini Photo Books
Full Color, Soft Cover Mini Photo Books

About Our Mini Books
Our Mini Books live up to their name! Even though they're little, they sure do pack a punch. From displaying your social media feed, to creating memory books to share, our Mini Books are an awesome option for all projects.
Our Mini Books are available in all of the following sizes: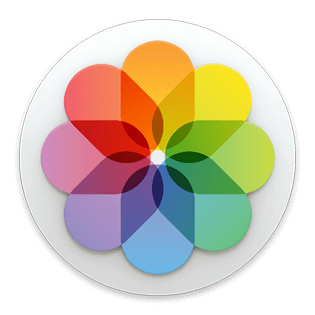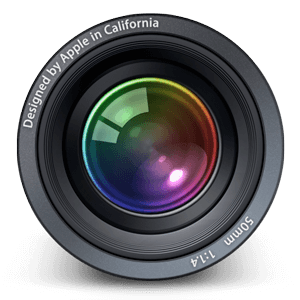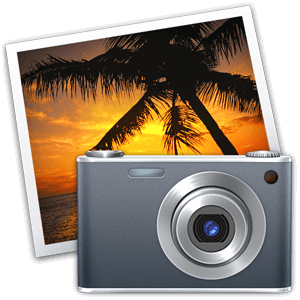 We can also help you create full-size apple photo books!

Wide Landscape Mini Books
Our Wide Landscape Mini Books come in 3 sizes: The 7"x5" comes in packs of 2, the 5.25"x3.5" in packs of 3, 3.75" x 2.5" comes in packs of 4. Share with friends and family, or great as gifts for birthdays or holidays.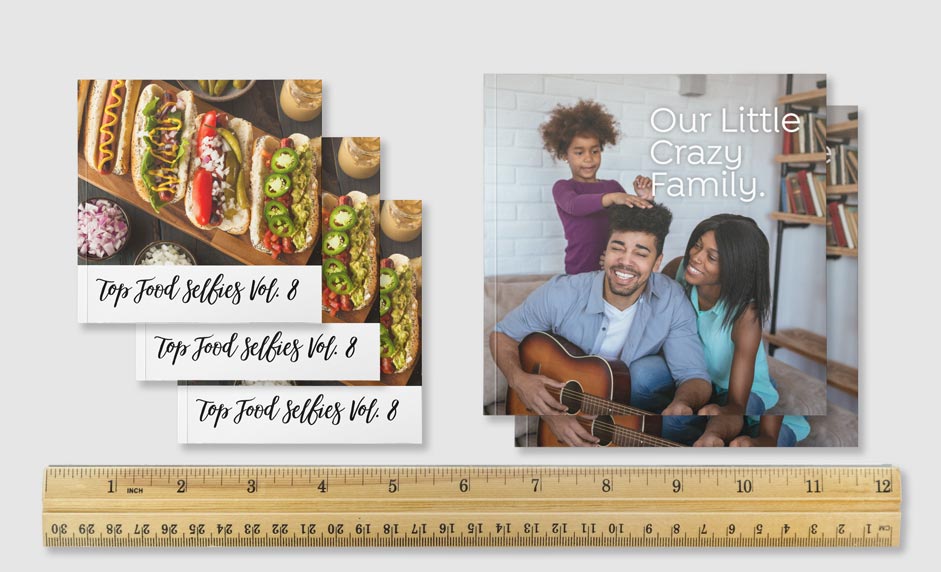 Square Mini Books
We have 3 options with the square mini photo books as well: Our 3.5"x3.5" softcovers comes in packs of three, our 5"x5" softcovers come in packs of two, and our 5"x5" hardcovers are available for single book orders.
Mini Book Cropping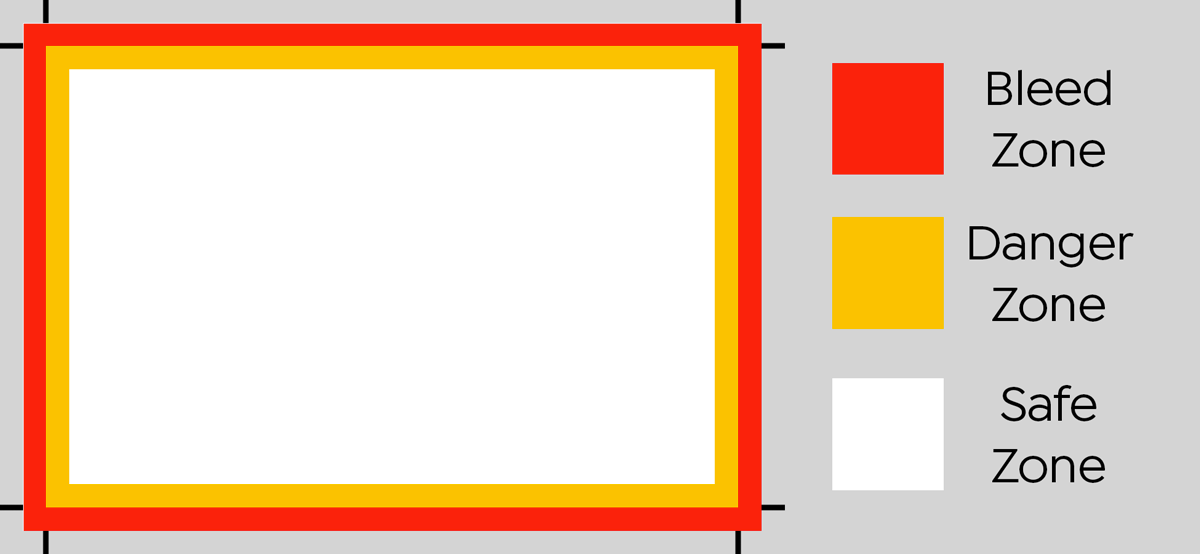 Working with mini books is a matter of measurements. We allow for 1/4" during trimming for all of our book sizes , which we call the Bleed Zone, highlighted in red. Inside of that in yellow is the Danger Zone, another 1/4" area around the edge of your page where there is a chance that part of your design could be cut off. Finally, inside in white we have the Save Zone where all elements are guaranteed to show up on the printed and cropped page.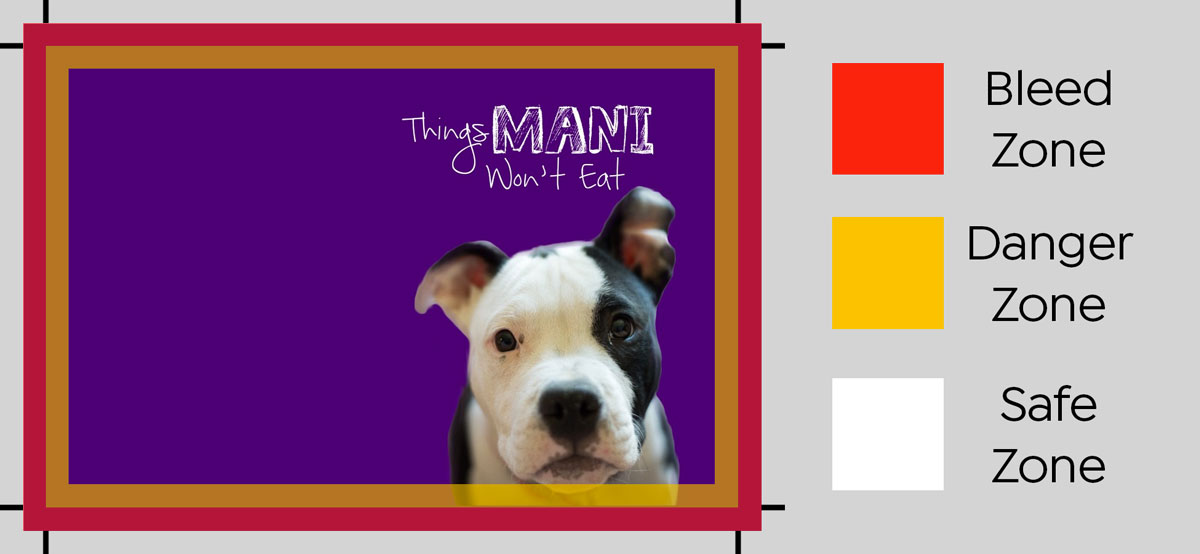 Above we see how that will affect the cover design of a Mini Photo Book. Notice that the image of the dog ends right on the Bleed Zone and Danger Zone line in the bottom right hand corner.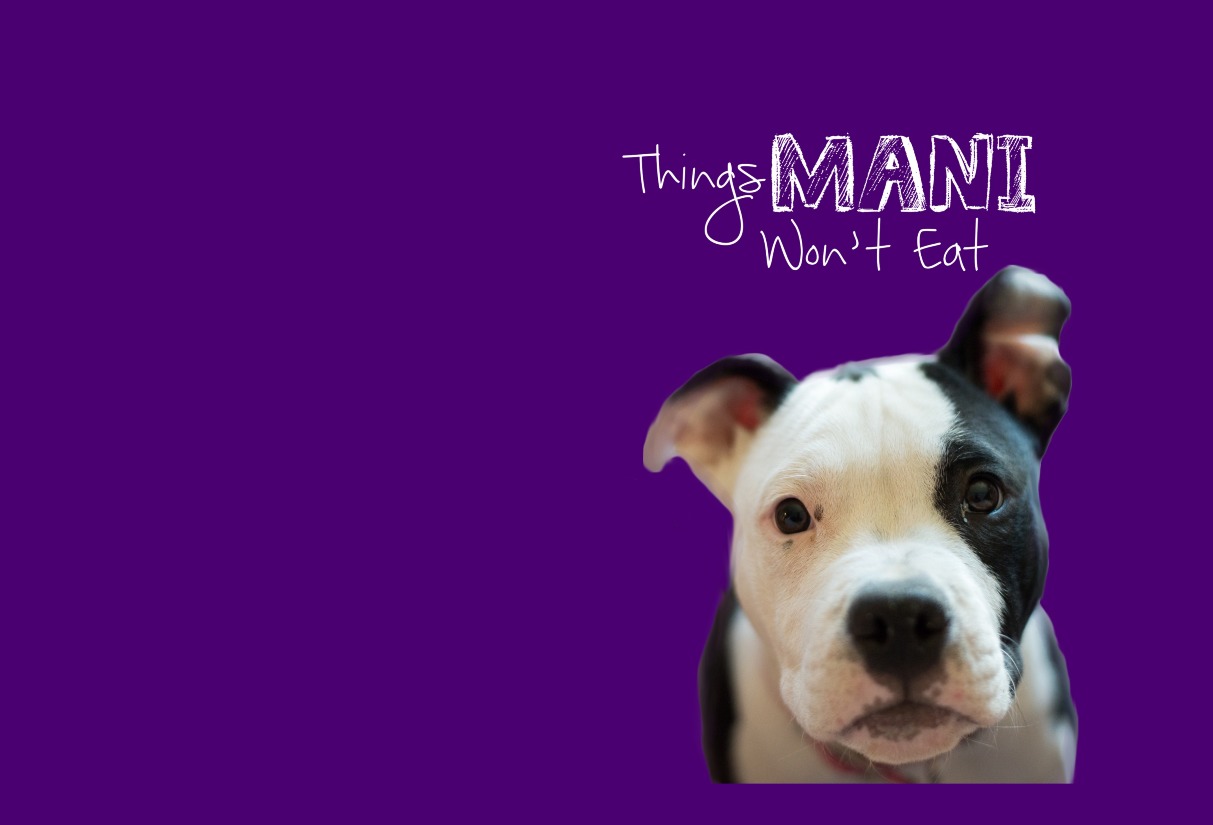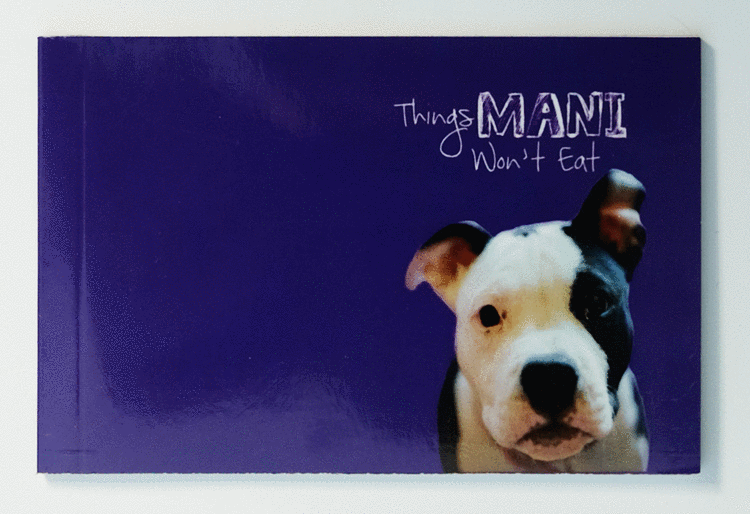 To the left, we see the design as it was uploaded before cropping. To the right, we see 3 rotating examples of how the mini book was printed and cropped. One example ends perfectly on the line, and the other two shift up slightly, so that there is a purple line below the dogs head. Even though the dog image ends on the Bleed Zone line, that doesn't protect it if the book shifts up during production, and you end up seeing the purple line below the dog in certain instances of the cover. One thing you can't see easily is that some of time image at the top of the design was cropped off, but it's impossible to tell since it's all purple.
If a vertical shift of 1/4" were to occur on the 3.75"x2.5" mini book, that alone is a 10% change and will be noticeable. If the same 1/4" shift occurs on a 9"x7" book, the change would only be around 2% of a change. Due to this fact, our mini books will have a larger amount of variance than our larger books.
It would be amazing if we could evenly trim every 3.75x2.5 mini book we print, however due to the limitations of printing these small sizes, there is a good chance that you will notice any shifting that occurs. We typically recommend full-bleed images on a product this small, as the variance is less noticeable.