Mini Photo Books
Full Color, Soft Cover Mini Photo Books
3.75" x 2.5"
4-pack
5.25" x 3.5"
3-pack
7" x 5"
2-pack
3.5" x 3.5"
3-pack
5" x 5"
2-pack
Full Color, Soft Cover Mini Photo Books
We offer creators the ability to design full-color soft cover mini photo books using digital images. The mini book selection is as simple as choosing a landscape trim size as your Book Size in the Product Builder process. Simply upload your images or PDF and create your book.
---
Landscape Mini-Books
Square Mini-Books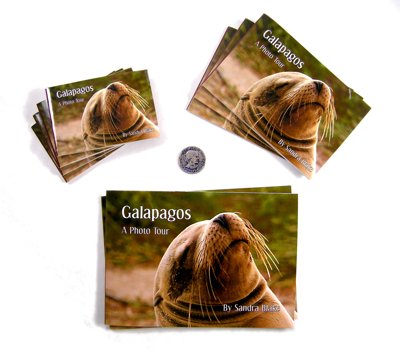 ---
Which size is best?
When people ask which size is best, there really isn't a good answer because each mini book has its own strengths and uses. It is really up to you. Have fun with the different sizes. Though I think my personal favorite is the 3.75x2.5 It is the smallest size which is part of its charm.
Please Note:
Working with mini books is a matter of measurements. We allow for 1/4" during trimming for all of our book sizes. Due to this fact, our mini books will have a larger amount of variance than our larger books.
If your content requires precise alignment (i.e. centered), these products may not be for you. To get the best results, we typically recommend full-bleed images on a product this small, as the variance is less noticeable.
The possibilities are endless
We see our mini book as the perfect brag book for parents and grandparents or a great way to share your wedding with family and friends. Creating your personalized unique souvenir is also fun! They are capable of generating smiles for both creators and viewers by their insouciant appearance and fun-loving size.
Start Creating
It's easy to print your photo book small, big, or both! Most of our mini books easily translate into larger sizes - perfect for sharing (and keeping).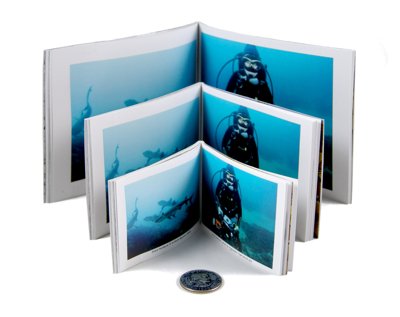 ---
NOTE: Mini books are small in size and large in fun!!! The minimum page count for the mini books is 20 and the maximum page count is 80, so if your page count is outside that range the minis won't display as a creation option.
We recommend you use the auto crop feature for your mini books.