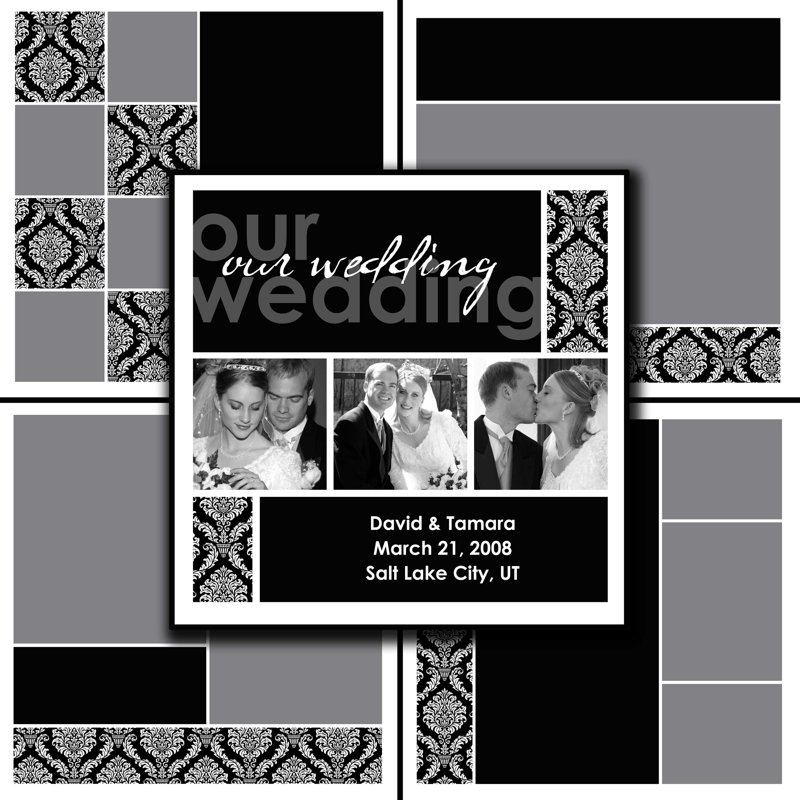 Sophistication in Damask Template
By Spaces for Faces,

Cost per unit +$5.00
When using any number of these template pages in your project, this fixed cost will be added to each copy purchased.

Elegant black and white damask provides the perfect accent in this wedding or special occasion book. Add titles and journaling with white font in large black blocks for a gorgeous treasure of your special memories.