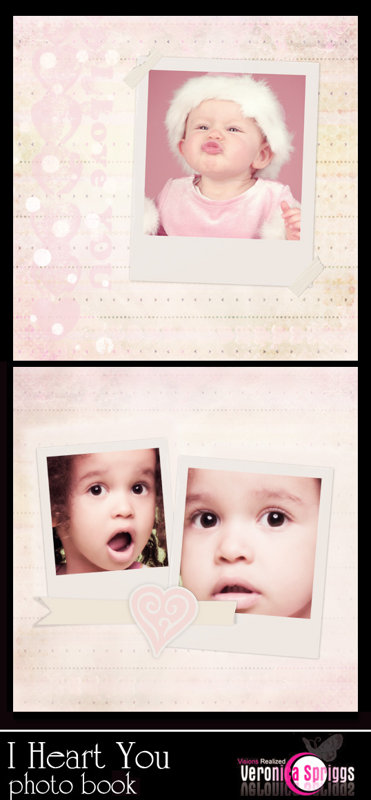 I Heart You Photo Book Template
By Veronica Spriggs,

Cost per unit +$4.00
When using any number of these template pages in your project, this fixed cost will be added to each copy purchased.

A Sweetheart of a Valentine Album. Pale pink and sweet cream photo book with focus on love.