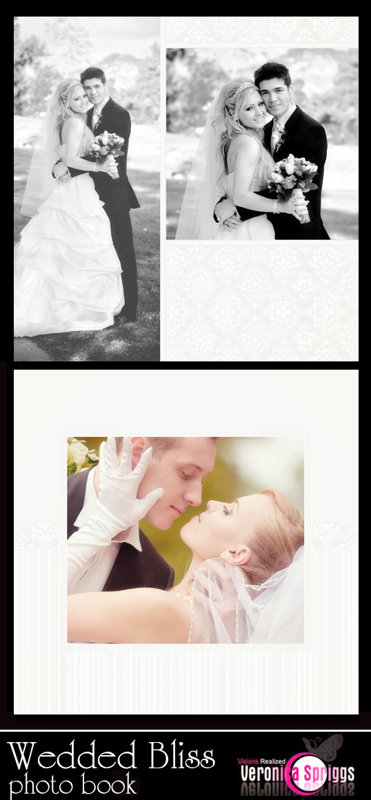 Wedded Bliss - Pristine Template
By Veronica Spriggs,

Cost per unit +$8.00
When using any number of these template pages in your project, this fixed cost will be added to each copy purchased.

Wedded Bliss - Pristine is the Wedded Bliss Album in a soft silver white for a more subtle album.

An amazing wedding album with delicate patterns and elegant design. 40+ pages ensures a beautiful and sophisticated way to tell your wedding story.