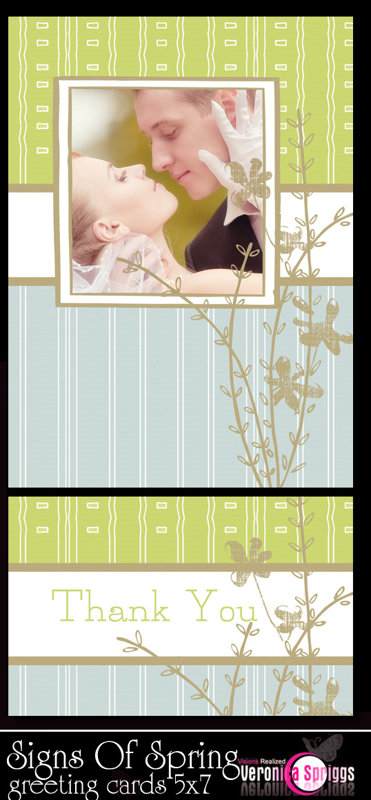 Signs Of Spring 5 x 7 Portrait Greeting Cards Template
By Veronica Spriggs,

Cost per Photo Book +$3.00
This fixed cost is added when using one or all of the template pages in your book.

Signs of Spring 5 x 7 Greeting Cards. Includes single image and multi image version as well as a Thank You card.