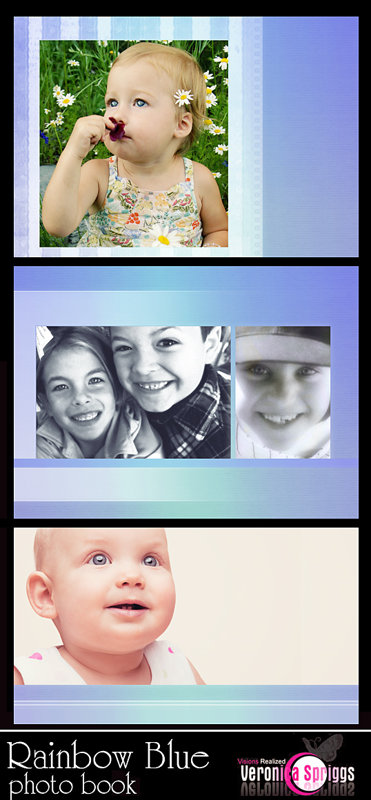 Rainbow Blue 4:3 Landscape Photo Book Template
By Veronica Spriggs,

Cost per Photo Book +$5.00
This fixed cost is added when using one or all of the template pages in your book.

Sands Of Time an extremely versatile album in a luxurious blend of periwinkle and turquoise. To see this album in neutral tones visit Sands Of Time.