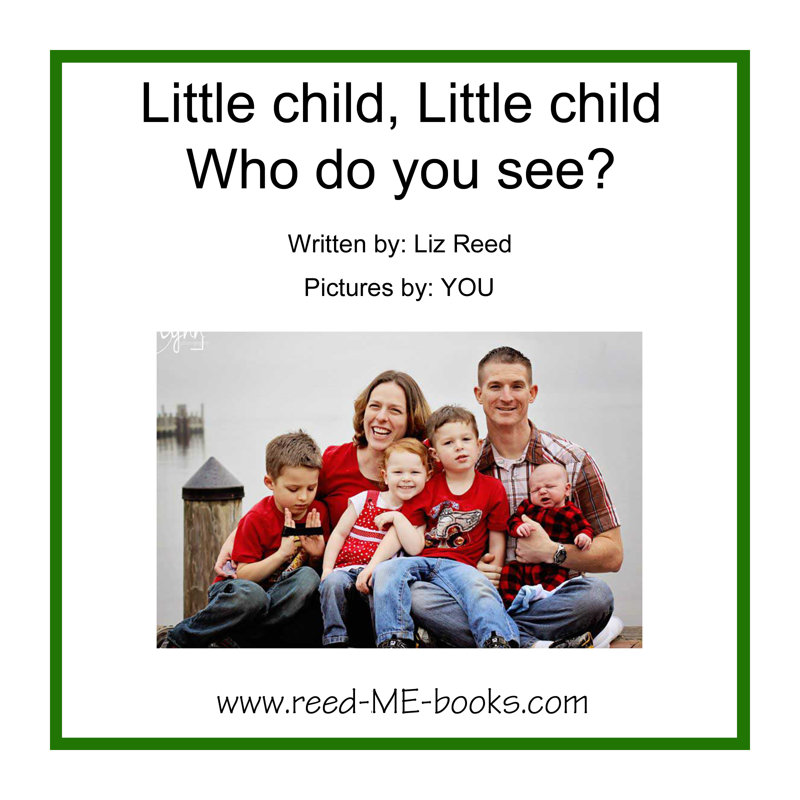 Little Child, Little Child Template
By Livin Lizzy,

Cost per Photo Book +$5.00
This fixed cost is added when using one or all of the template pages in your book.

This is a scrapbook storybook perfect to read and remember loved family members. An absolute MUST for those families that do not live near extended family. As a military family ourselves, we have found this book invaluable in helping our children remember Grandmas, Grandpas, Uncles, Aunts and Cousins. When we are physically reunited, it is like we never left!

Do you know the popular book "Brown Bear, Brown Bear"??? Well, this storybook is patterned after this amazing book. Rearrange the photos and add more to fit your specific family needs. This can truly become a treasured keepsake for many years.