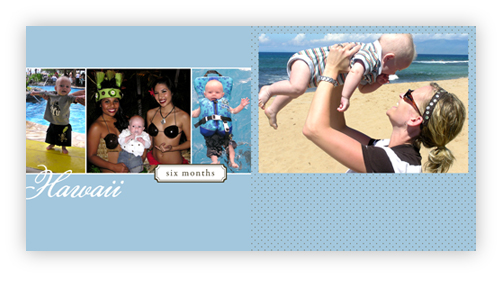 Sky & Stars Template
By Jill Means,

Cost per Photo Book +$4.00
This fixed cost is added when using one or all of the template pages in your book.

This design features sky blue patterns with cocoa accents. Designed as a baby boy book, but no storks and bottles here! So, you could use it for any event. Make each spread a different month, or title any way you want! See my website http://www.legacydigitaldesign.com for Photoshop templates, cards, and custom design.