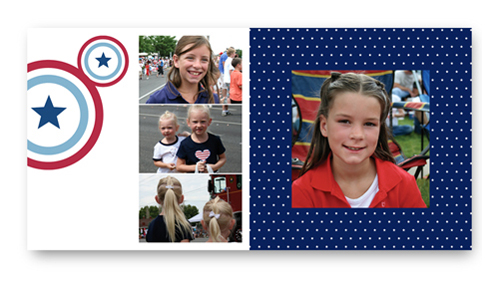 Stars & Stripes Template
By Jill Means,

Cost per Photo Book +$4.00
This fixed cost is added when using one or all of the template pages in your book.

Great book for summer fun, patriotic theme, sports, picnics, boy, and more. See my website http://www.legacydigitaldesign.com for Photoshop templates, cards, and custom design.