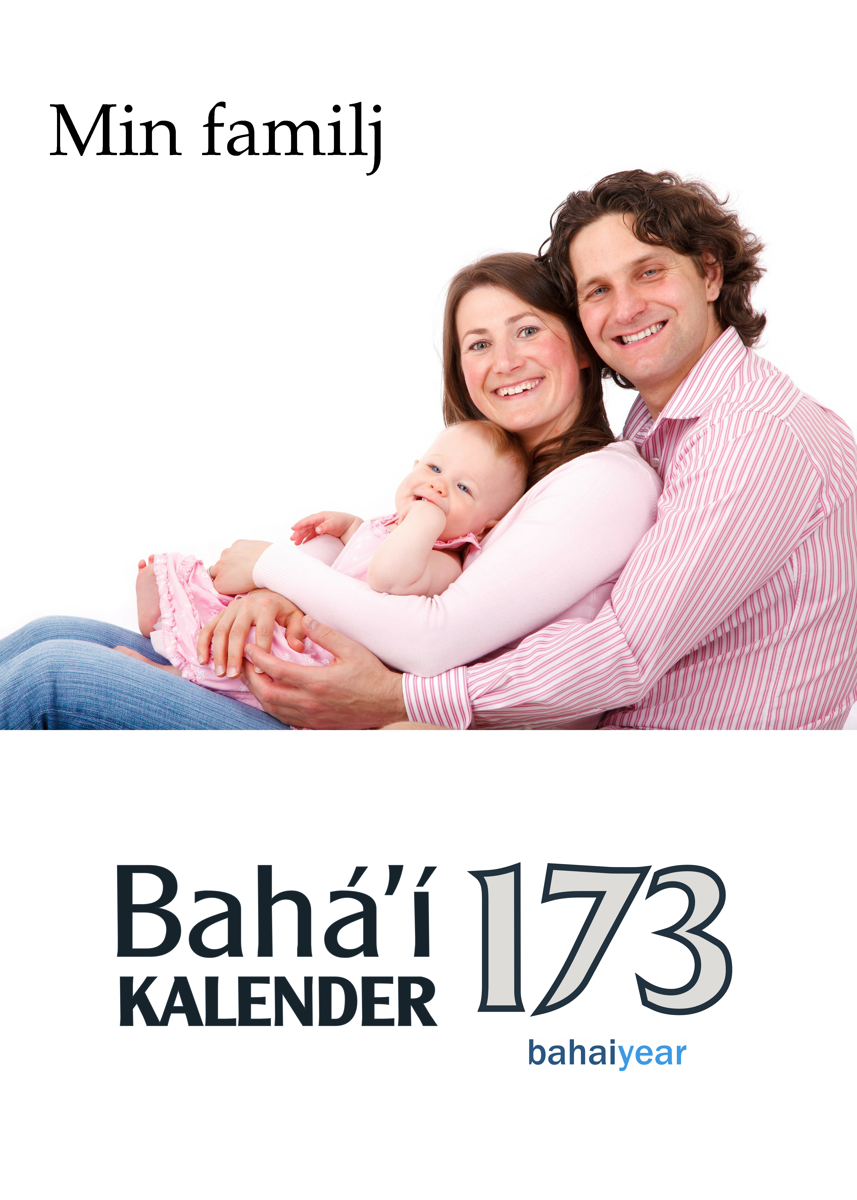 Bahá'í-väggkalender 173 SE Template
By Harald Indgul

Cost per Calendar +$3.00
This fixed cost is added when using one or all of the template pages in your calendar.

Bahá'í-foto-väggkalender för år 173.
Storlek 34.3 x 48,3 cm.
Finns det ett bättre sätt att se familjens favoritfoton än på sin egen väggkalender? Nu kan hela familjen hålla koll på tiden och samtidigt uppskatta familjebilderna. Det är enkelt att skapa sin egen personliga fotokalender på nätet - och mycket kul.
Börja med att samla hela familjen och välj högupplösta bilder för framsidan och varje månad - lasta upp bilderna och lägg till på Presto Photo - sedan är du klar!
Att göra en egen Almanacka på nätet är ett populärt sätt att sätta sin egen prägel på dagordningen - samtidigt så lär du dig bahá'í-dagarna.
Designa med dina egna bilder. En perfekt gåva eller kalender i vardagsrummet eller hallen.
Tips: Gör bilderna klar i hög upplösning på datorn först så du har en bild klar för varje månad. Logga in på Presto Photo och börja designa.
Prenumerera på vårt nyhetsbrev
Vill du få bra erbjudanden, få lite mera kunskap om bahá'í-historien eller rabattkuponger? Da ska du
prenumerera på vårt nyhetsbrev
.
Quick Quote: Pages in Book Copies Ordered