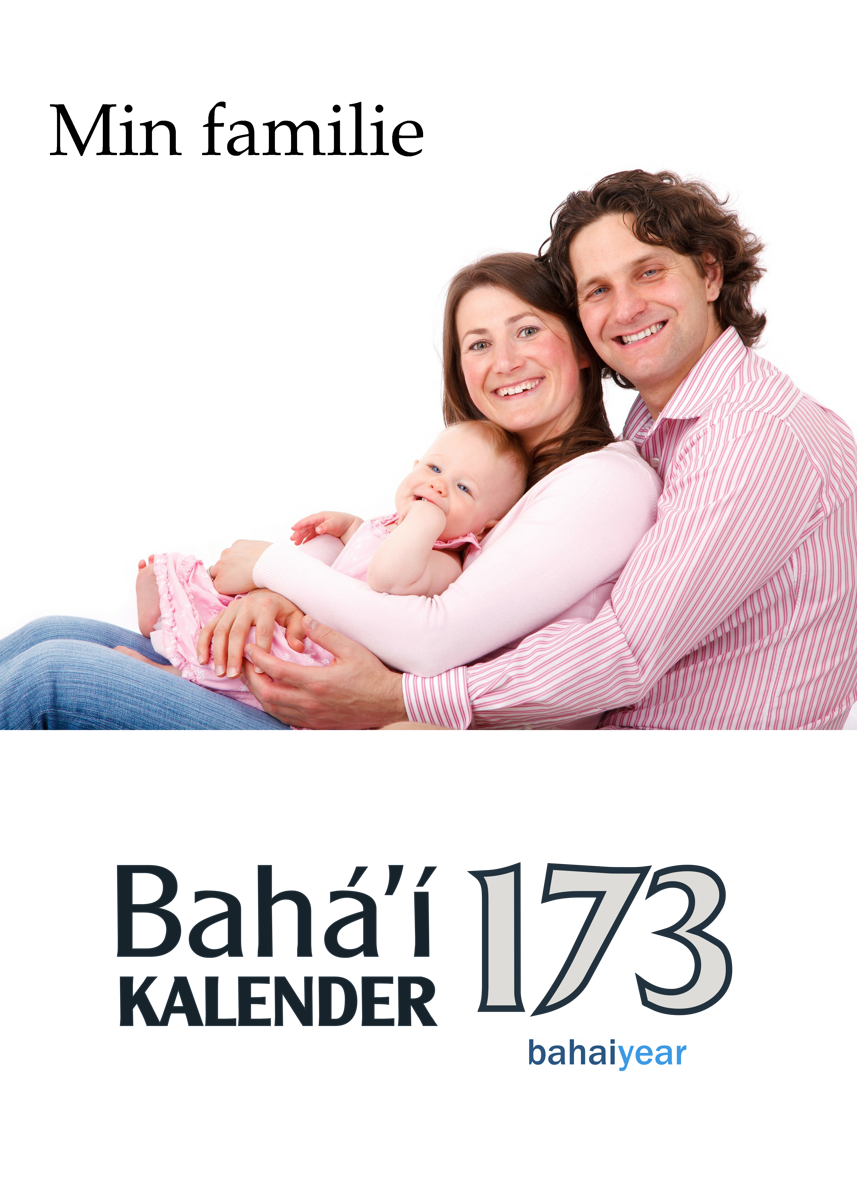 Bahá'í-veggkalender 173 NO Template
By Harald Indgul

Cost per Calendar +$3.00
This fixed cost is added when using one or all of the template pages in your calendar.

Bahá'í-foto-veggkalender for år 173.
Størrelse 34.3 x 48,3 cm.
Finnes det noen bedre måte å se familiens favorittfoto enn på sin egen veggkalender? Nå kan hele familien holde ordning på dagene og samtidig nyte av familiebildene. Det er enkelt å skape sin egen personlige fotokalender på nettet - og det er moro!
Begynn med å samle hele familien og velg høyoppløste bilder til forsiden og for hver måned. Skaff en gratiskonto på PrestoPhoto og last opp bildene i kalendermalen - snart er du klar!
Det å gjøre en egen veggkalender på nettet er en populær måte å sette pregel på måneder, uker og dager - samtidig som du lærer deg navnet på alle bahá'í-troens ukedager og månedene.
Design med dine egne bilder. En perfekt gave eller kalender til stua, kjøkkenet eller hallen
Tips: Gjør bildene klar i høy oppløsning på PC-en først - slik har du alle bildene klar når du skal laste opp dem til onlinetjenesten PrestoPhoto.
Abonner på vårt nyhetsbrev
- så får du tips på nye kalenderprodukter, rabattkoder, spesialtilbud, litt om bahá'í-historien, bahá'í-bøker m.m.
Quick Quote: Pages in Book Copies Ordered