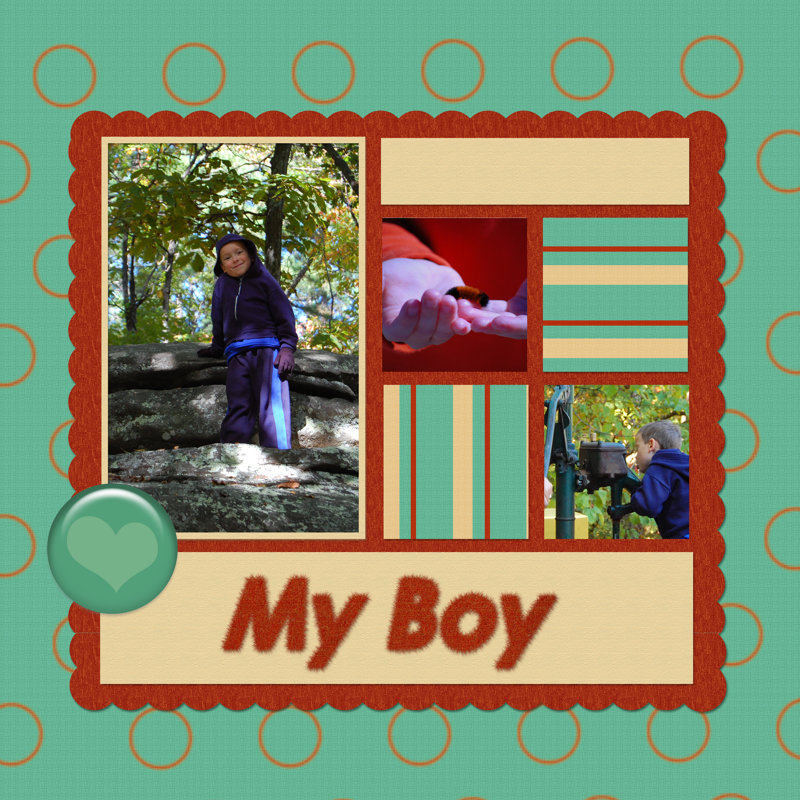 My Boy Template
By Stacey

Cost per Photo Book +$3.00
This fixed cost is added when using one or all of the template pages in your book.

I hope you enjoy these fun pages with warm colors to display your pictures.

Add your own titles and journaling or use them as is. You can also rearrange the templates and use them more than once.