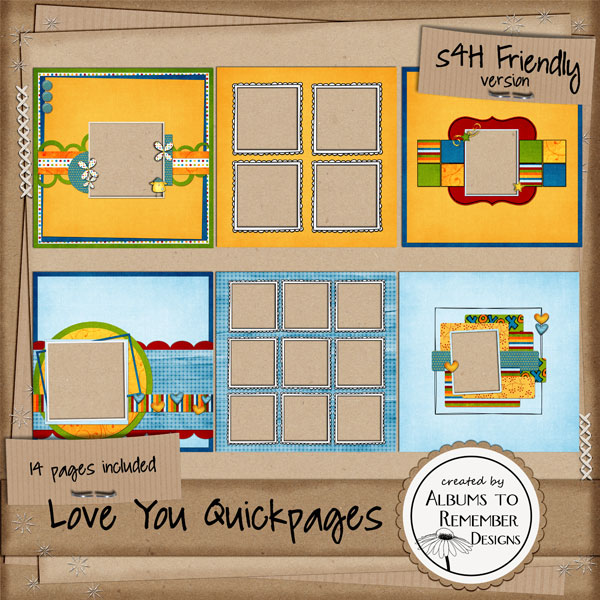 Love You Album Template
By Barb

Cost per Photo Book +$3.50
This fixed cost is added when using one or all of the template pages in your book.

This bright, fun kit is full of pages to highlight your loved ones. Use them in the order you see or mix and match to create a larger album. I have added 4 pages with 4 or more photo openings so you can fit several pictures of one event.