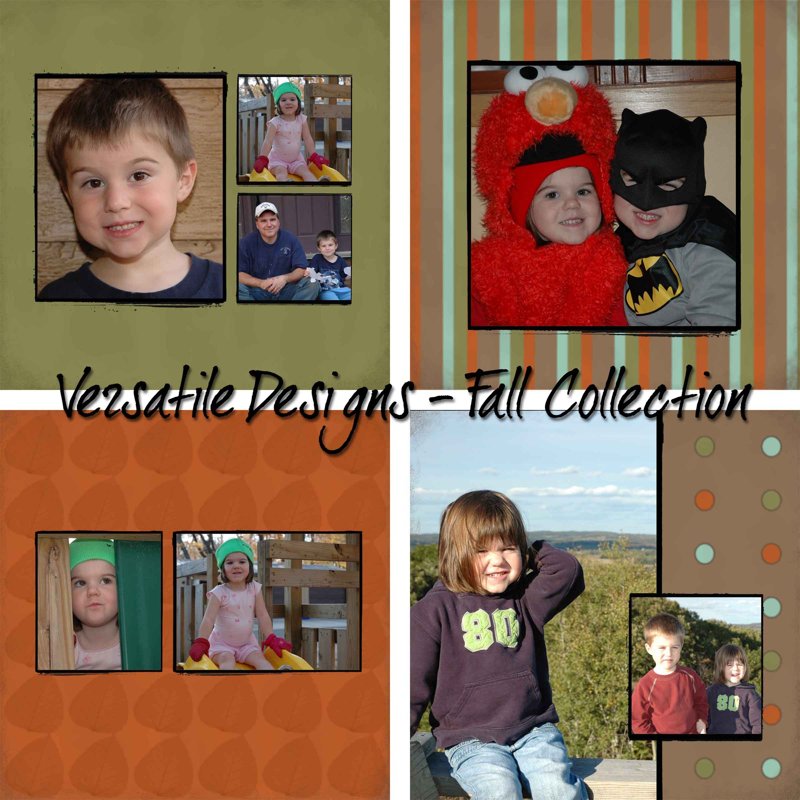 Versatile Designs - 23 pages Template
By Jennifer,

Cost per unit +$4.99
When using any number of these template pages in your project, this fixed cost will be added to each copy purchased.

Versatile designs in fun fall colors. 23 templates to choose from in a variety of fall solids, stripes, polka dots and leaf patterns.