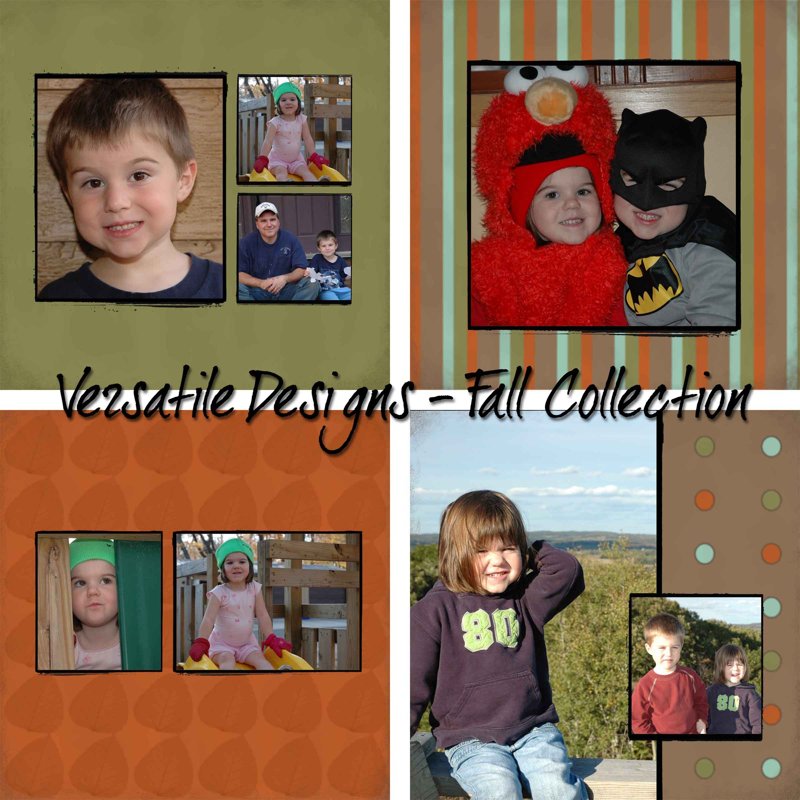 Versatile Designs - 23 pages Template
By Jennifer,

Cost per Photo Book +$4.99
This fixed cost is added when using one or all of the template pages in your book.

Versatile designs in fun fall colors. 23 templates to choose from in a variety of fall solids, stripes, polka dots and leaf patterns.