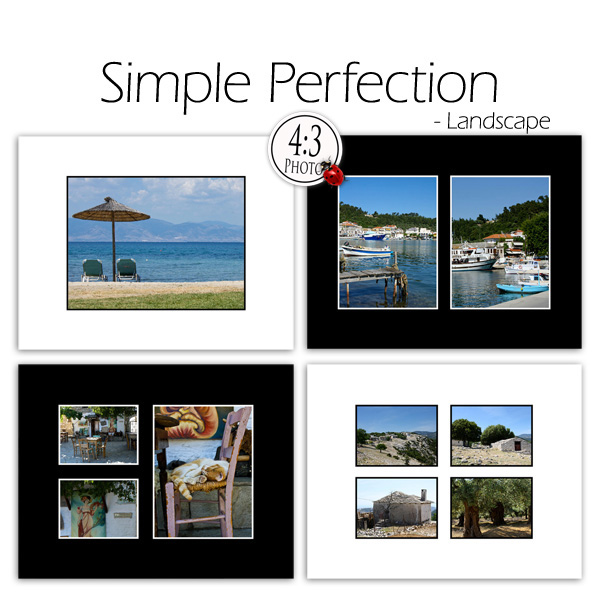 Simple Perfection - Landscape (4:3 photos) Template
By Creative Eyes,

Cost per unit +$2.50
When using any number of these template pages in your project, this fixed cost will be added to each copy purchased.

Clean style pages to just display your photos and nothing else. It's not a complete album, but instead a set of basic pages to build your own with the comfort of using templates.

Simple design, but perfection in the details. All picture drop zones match the 4:3 digital standard format. Enough bleed at the edges to never worry about the not 100% exact trim during binding. The pages have been designed with matching horizontal symmetry lines for you to mix and match them as you like.

You get six photo pages each with black or white background and contrasting frames to really make your pictures pop. Empty pages without drop zones are included as well.

PLEASE READ: Photo book formats

Dear customer, this template has been designed to match the 11x8.5'' landscape photo book from Viovio. While the software will let you select other landscape formats as well, we strongly advice you, to not use the templates for other books as the one mentioned above. The landscape ratio will only be approximately the same for other books. And as the page ratio is not 100% comparable, it is possible, that your pages may look stretched or cropped. Should there be a serious interest in other landscape formats as well, please just let us know.