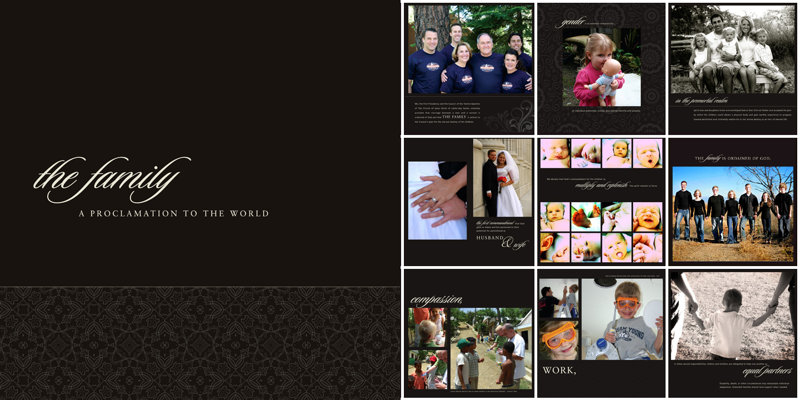 The Family Proclamation Book Template
By Jill Means

Cost per Photo Book +$5.00
This fixed cost is added when using one or all of the template pages in your book.

This beautiful template lets you illustrate the Family Proclamation as stated by The Church of Jesus Christ of Latter Day Saints using your own family photos. While written by the Mormon church, this statement of faith in family is open to people of all faiths who believe in its message and enduring truth.