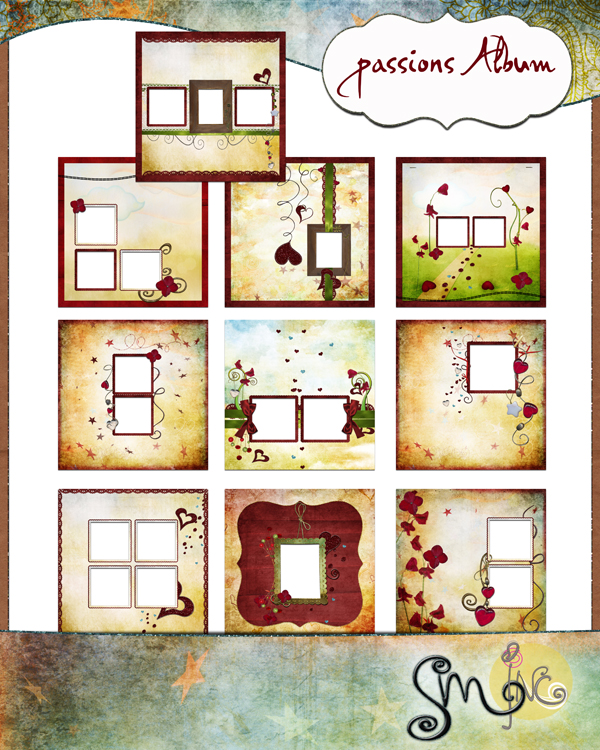 Passions Template
By Aneta Keel,

Cost per unit +$6.00
When using any number of these template pages in your project, this fixed cost will be added to each copy purchased.

10 wonderfull warm pages for the one you love, capture the special memories and include all of some of these unique pages in your book.

Passions Embelishements and papers can be found @ sweetmadeinc.com, you can create your own special pages, or make more in addition to this allready specially premade Album.