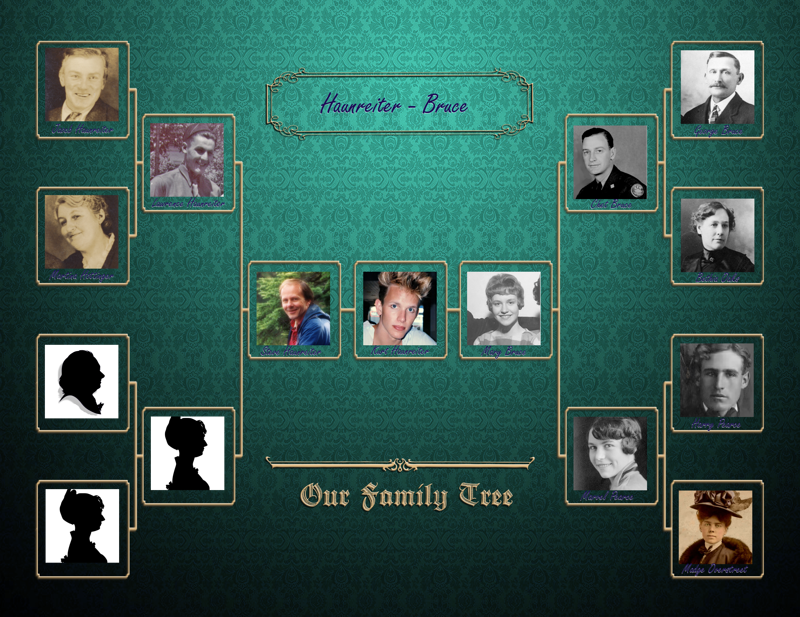 Family History & Genealogy - set 1 Template
By Kurt Haunreiter,

Cost per unit +$4.00
When using any number of these template pages in your project, this fixed cost will be added to each copy purchased.

This set includes frames styled after those of the early 1890 - 1920s and from the 1920s - 1940's. Due to size and viewability, family tree pages are limited to no more than 4 generations.

I will be including record pages in my next template set where you can save a document, personal history, or family story as an image using your own software and upload them as you would any photograph.

I have been a genealogist for over 30 years - I hope you can enjoy this set and capture your family history in a format that you and your family will enjoy.