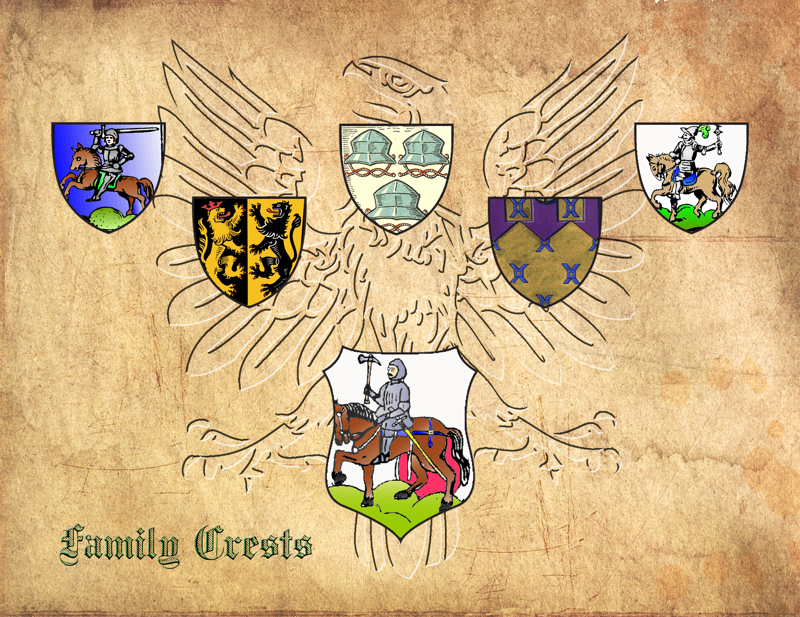 Family History & Genealogy set 2 Template
By Kurt Haunreiter,

Cost per unit +$4.00
When using any number of these template pages in your project, this fixed cost will be added to each copy purchased.

This is the second template for capturing old family photographs and history. I attempting to design this one for inclusion of text images - short family stories or histories - as can be seen by the illuminated pages. The artwork for these pages come from 9 and 10c illuminated manuscripts.

If you have the capability of saving or capturing text in a jpg format or other viovio compatible format, you can include text in your book like the example I produced in the cover image.

Instructions for crests: You will need to rotate your family crest prior to uploading to match the template.

I have also included several duplicate pages translated into German.