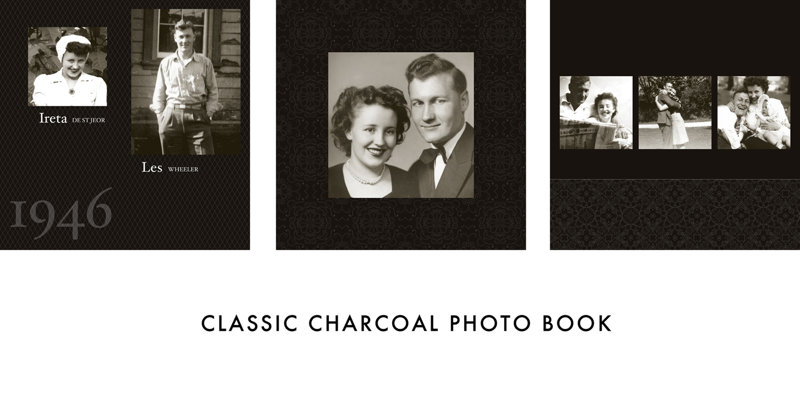 Classic Charcoal Square Template Template
By Jill Means,

Cost per unit +$4.00
When using any number of these template pages in your project, this fixed cost will be added to each copy purchased.

Classic Charcoal pages with subtle patterns and design elements. Mix and match pages or repeat pages to create beautiful layouts. This template would make a great family book, wedding book or heritage album.