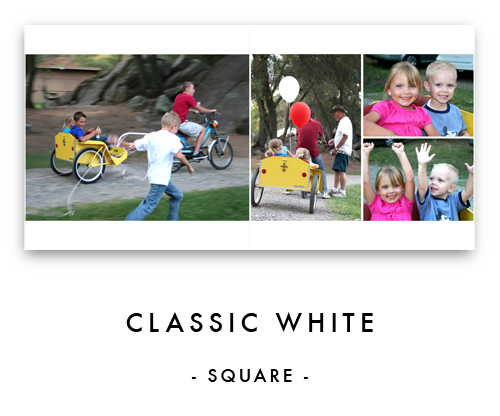 Classic White Square Template
By Jill Means,

Cost per unit +$3.00
When using any number of these template pages in your project, this fixed cost will be added to each copy purchased.

This versatile template lets you create many layouts that all align perfectly. Use for any occasion, let your photography shine.