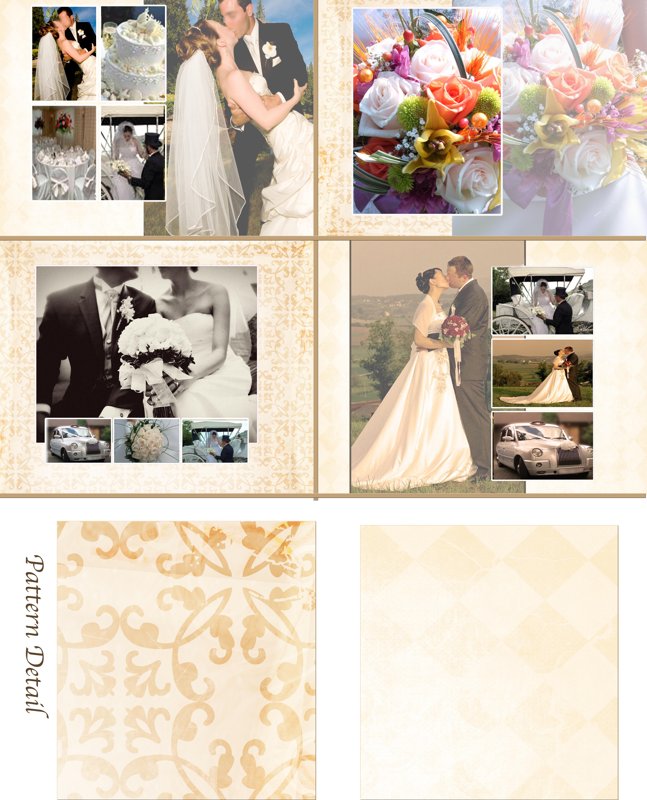 Wedding -Delicate Melody Template
By Blue Angels,

Cost per unit +$5.00
When using any number of these template pages in your project, this fixed cost will be added to each copy purchased.

Wedding templates with see thru and patterned neutral backgrounds. Please zoom in to see pattern detail, very difficult to see from preview.