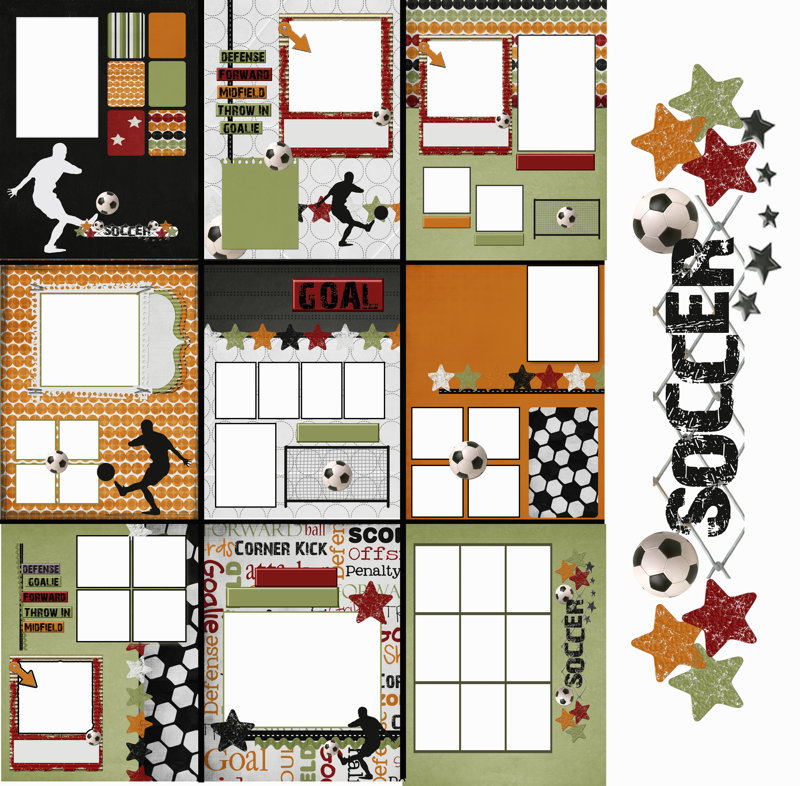 Soccer Team Memory Book Template
By Blue Angels,

Cost per unit +$4.00
When using any number of these template pages in your project, this fixed cost will be added to each copy purchased.

Fun soccer templates for those special team memories. Also includes several grass background templates to capture those special plays.