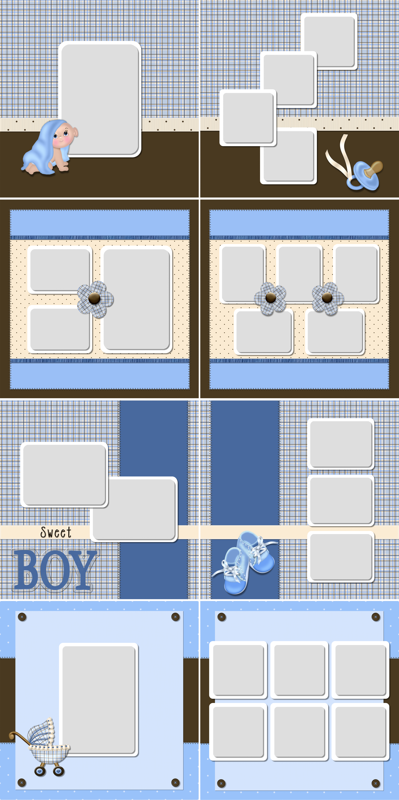 Sweet Baby Boy Template
By Laura G.,

Cost per unit +$2.00
When using any number of these template pages in your project, this fixed cost will be added to each copy purchased.

This template is perfect for a new baby boy and baby boy's first year. It features shades of blue with brown and cream. All the photos have rounded corners and appear to pop off the pages. The brown zigzag stitching and linen paper texture give it a hand scrapped feel. All the pages will go together beautifully no matter how you mix and match them. There is lots of room for titles and journaling, but most of the pages will look wonderful even if you choose not to put any text on them.

Some of the embellishments were created using commercial use Photoshop actions by Digital Designs by Elena and Atomic Cupcake.

If you would like to see a template in a certain theme or color scheme, please email me ScrapbookingElements@gmail.com.