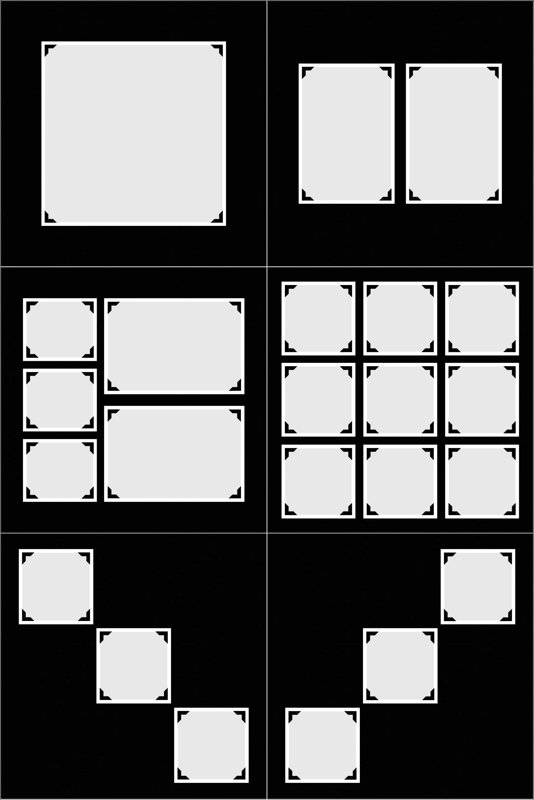 Classic Black with Photo Corners Template
By Laura G.,

Cost per unit +$2.00
When using any number of these template pages in your project, this fixed cost will be added to each copy purchased.

Features a back background with a very subtle cardstock texture. All the photos have white mattes and black photo corners. Great for any photo book.

If you would like to see a template in a certain theme or color scheme, please email me: ScrapbookingElements@gmail.com.