By
Austintorn
, 343 pages
ID 172385, Photo Book
Updated 11 Jan 2015 (00:20 UTC)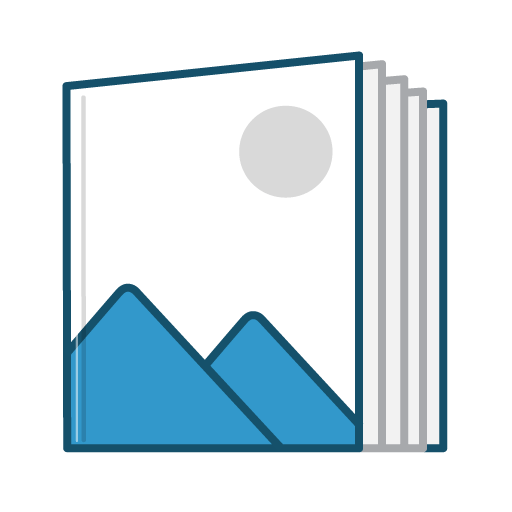 Austin's Rubaiyat Art Scapes 8.5x11 2pp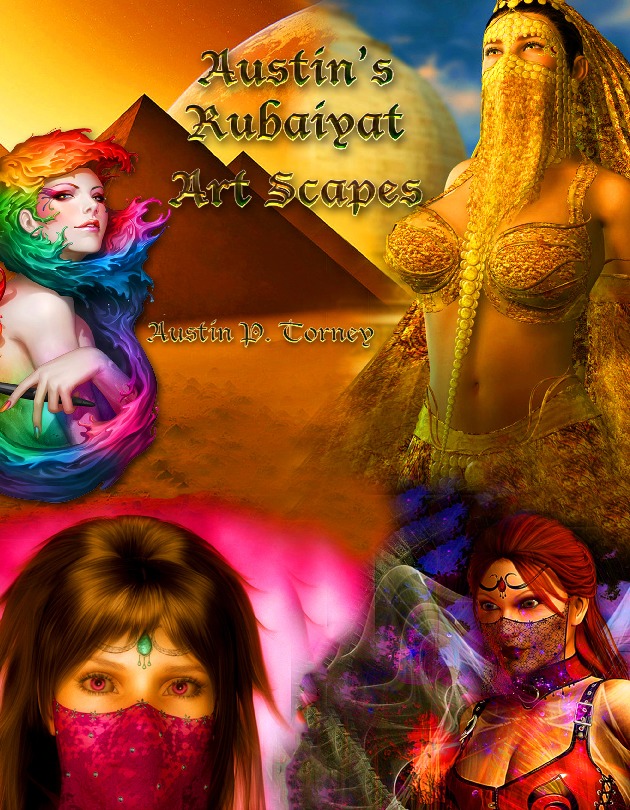 Prologue: This edition contains all my 650 or so rubaiyat-style quatrains, as selected from Today's Rubaiyat and my other books. These are not translations, but are my own inventions.
Inspired by Omar, I have endeavored to capture his spirit for more modern times, although I have surely been influenced by Edward FitzGerald's translated gems.

There is a companion prose version, 'The Triumph of Life, Love, and Being', in which a loving couple take a long, picaresque journey through the countryside to explore the joys and follies of the human condition, living out the quatrains.

The Discovery: Long before I'd ever heard of Omar Khayyàm, I had come to some of the same conclusions as had he, or so my friend told me one day, saying that I was already living out and proving Omar's philosophy.

Amazed that I hadn't heard of Omar, my friend gave me a copy of The Rubàiyàt, one of those charming small-sized editions from the late 1800's. Of course, The Rubàiyàt struck a chord in me which was already resonating to Omar's frequency, so I read it cover to cover several times, with both wonderment and amazement.

The Insight: As the years went by, I found other Rubaiyat editions and began collecting them. At the same time, I began writing down some experiences of my own, most of which I had either lived through or had seen through the eyes of my friends.

It eventually occurred to me that I could write my own set of quatrains. Somehow, inexplicably, the verses came to me, as I lived through all the experiences described.

The Human Condition: My quatrains, like Omar's, aim into the heart of life's dilemmas, offering simple, common sense solutions. In this hectic, complicated world of ours, we often forget that it is the simple things in life that are still the most enjoyable and inexpensive.

Some may read my quatrains but immediately revert back to old habits, for change is not an easy thing. Please try. Likewise, the spirit of Omar's heady Persia-fume has reached me across the centuries, and has overtaken me unaware, inspiring me to live and write, in that order.


Illuminations: There are new quatrains too, obtained from my other books of Elfin Legends, Worldly Love, Austino's Holy Quest, To the Depths of the Deep, After the Stars Are Gone—The Final, Silent Dark, All That Lies Between, Parmenides' Unity in Multiplicity, Brain Waves, Into the Land of the Gods, humor, and more, which poems can be found, in their entirety, in Epic Thoughts: The Best Of.

Edward and Omar: Edward FitzGerald was among the first to translate Omar's Rubáiyát from the Persian into English, and he rather loosely paraphrased it; however, he caught its spirit and even improved upon it. In translation, one cannot preserve literal meaning, rhyme, rhythm, and meter; therefore, what is left has to be enhanced and rearranged until everything fits.

Fortunately, Edward FitzGerald was sufficiently overtaken by Omar's fumes wafting across the centuries, and so he went on through the language barrier to recondense the Persia-fumes and redistill them into a Victorian age masterpiece.