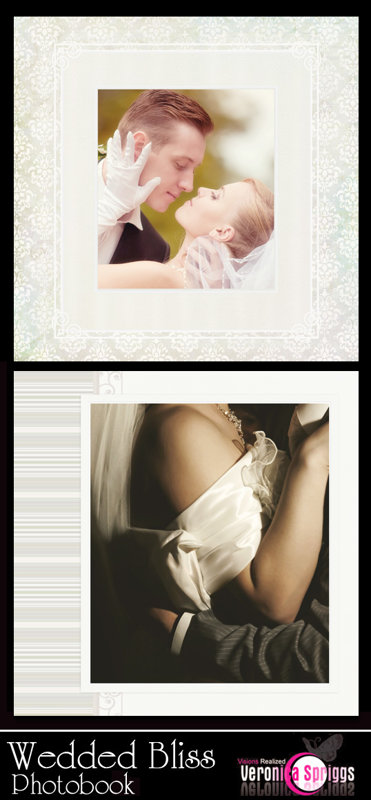 Wedded Bliss Template
By Veronica Spriggs,

Cost per unit +$8.00
When using any number of these template pages in your project, this fixed cost will be added to each copy purchased.

An amazing wedding album with delicate patterns and elegant design. 40+ pages ensures a beautiful and sophisticated way to tell your wedding story.

For a more subtle album see Wedded Bliss - Pristine. This album in a soft silvery white.