16x20 Metal Prints

Our (Not-SO) Heavy Metals
From newborn portraits, family photos to anything in between, we've got just the thing for you! Our custom metal prints are a perfect way to display what's most important to you.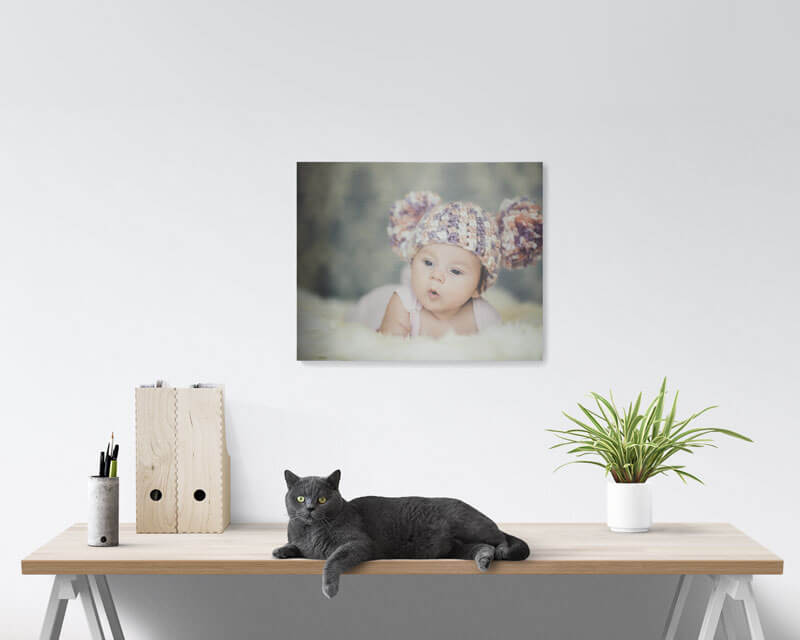 ---
16"x20" Metal Print Custom Printed Wall Art Specifications
16"

x

20"

.125" Brushed Matte Panel

Metal Print

Price
$71.

99

Description
Our Brushed Metal is strong, durable, and light. White in your image will appear as metal (think printing on gray paper). Ideal for line art and graphics, color photographs will have an artistic look
Final Dimensions
16" x 20"
Upload Dimensions
16" x 20"

4800 x 6000 px

Mounting / Material
⅛" (3mm) Two Aluminum Sheets with Resin Core, Hanging bracket pre-installed on back of panel
Production Time
4-5 Business Days
Create Now!
---
Also Available In