24x36 Metal Prints
Our 24"x36" (2'x3') Metal Prints come in an ultra gloss or brushed matte finish with pre-installed wall hanging equipment.

Our (Not-SO) Heavy Metals
Want a way to display your art in your home or office? Need a gift idea for a loved one? Our custom metal prints let you show off what means the most to you!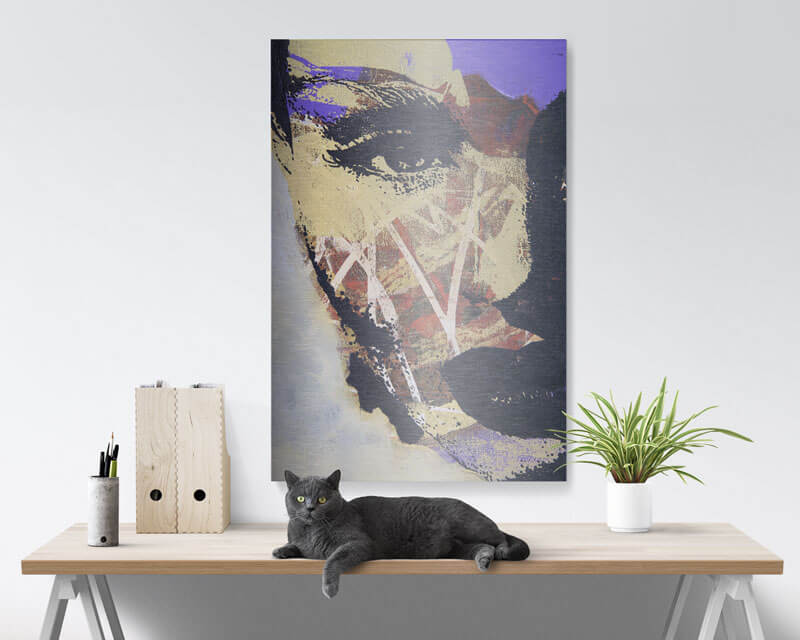 ---
24"x36" Metal Print Custom Printed Wall Art Specifications
24"

x

36"

.18" Ultra Gloss Panel

Metal Print

Price
$274.

99

Description
The beautiful, high gloss finish and strong, durable frame make the Ultra Gloss metal print ideal for photographs full color artwork.
Final Dimensions
24" x 36"
Upload Dimensions
24" x 36"

7200 x 10800 px

Mounting / Material
⅛" (3mm) Two Aluminum Sheets with Resin Core, Hanging bracket pre-installed on back of panel
Production Time
4-5 Business Days
Create Now!
---
Also Available In