7 Ways To Pandemic-Proof Your Photo Business In 2021
The COVID-19 pandemic is a challenging time for photographers. Find out 7 ways to improve your skills, increase your offering, and grow your business.

By Carmen Docampo
from Format
The COVID-19 pandemic, has changed the course of many businesses. If your photography business struggling in the wake of the pandemic, check out our top tips for giving your brand a boost.
Between lockdowns, social distancing, and the postponement or cancellation of events and celebrations, COVID-19 hasn't been kind to photographers. But while staying afloat during the global health crisis may not be easy, it isn't impossible.
Here are 7 ways you can boost your business during the pandemic: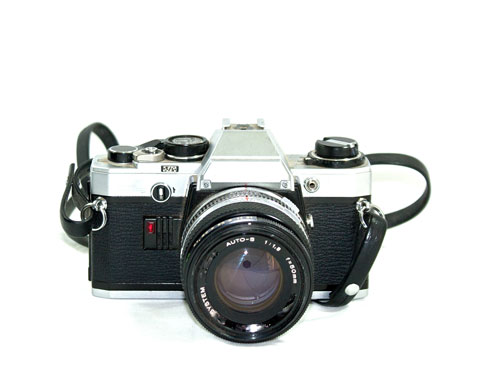 1. Improve Your Presence Online
A strong online presence is now essential for the survival of your photography business. If you don't already have a website, blog, or social media accounts, it's time to change that.
Use free or paid site builders, preferably with a built-in eCommerce platform, and blogging services such as WordPress. Create Facebook and Instagram pages for your business, and update them regularly. You can also set up a YouTube channel where you publish video content, such as behind-the-scenes looks at photoshoots, hints and tips for creating photo books, product reviews, and tutorials (more about those in a minute). Take advantage of gallery-creating tools on your social media pages and use them to showcase your best work. If you have the funds, pay for advertising on Facebook, Instagram, or Google, or employ a reputable company to assist you with Search Engine Optimization (SEO), so your business ranks higher in search results.
2. Diversify Your Offering
Your activity online doesn't need to be limited to showcasing your talent and advertising your business. You can use the internet to diversify your offering too—and that means diversifying your income.
A few ways that you can do this include:
Create a monetized YouTube channel
Create and host workshops and tutorials via platforms such as Zoom or Skype
Write and publish ebooks such as a general introduction to photography for beginners, or hints and tips for portrait photography
If you're crafty and creative in other ways, make and sell interesting props that amateur and hobbyist photographers can use in their photos
Sell framed and unframed prints of your best photos, with discounts for bulk orders
Create and sell Photoshop actions and Adobe Lightroom presets that make it easy for beginners to apply various effects to their photos
Photoshoots may be your main source of income, but they shouldn't be the only one. The pandemic provides the perfect opportunity for you to use your knowledge and talents to earn money in other ways.
3. Connect With Your Customers
You may not attract the same number of customers during the pandemic, but that doesn't mean you've lost your existing client base. Use the internet to connect with old and new customers so that when circumstances return to something like normality, you're the photographer they turn to and making a human connection is key.
Engage with your customers on your social media pages by inviting them to comment on posts and ask questions, and run competitions such as giveaways.
Another way of staying in touch is to create a weekly, biweekly, or monthly newsletter, and giving customers the option of signing up for it. Your newsletter can includeinsight into your editing process, hints and tips, reflections, special offers, a photo of the week (or month), content related to the wider photography industry, and links to content posted on your YouTube channel.
4. Sell Gift Certificates And Discounted Packages
The COVID-19 pandemic won't last indefinitely, even if it seems that way at times. When it passes, you'll find the number of graduations, weddings, and other events that you're booked for will increase.
One way of improving your chances of working after the pandemic is by selling gift certificates and discounted photoshoot packages. By pre-selling photoshoot packages at an attractive price, you're bringing in income and securing future work. And, as you know, shooting one event could lead to you gaining several new customers.
The gift certificates could be used for shoots, or for the other offerings in your web store, such as prints of your work, or photo books for your clients.
5. Get Into Product Or Stock Photography
The pandemic reminded many businesses about the importance of eCommerce, which led to a massive push to update and improve their approach to online sales and marketing. This created a renewed need for product and stock photography.
Most stock and product photos don't require a large number of participants. Depending on the assignment, you may not require the involvement of other people at all.
Create an online portfolio of product and stock photos and use it to advertise that particular service you offer. Consider approaching local businesses and offering them your services. Look for websites that specialize in stock photos — especially those that pay photographers for their work..
6. Do Porch Photoshoots
Make a point of offering porch photoshoots to existing and potential customers. There's nothing new about shooting individuals and groups on front porches. However, people have developed a new appreciation for it during the time of social distancing.
Porch photoshoots give you the chance to document people's important moments in their lives without leaving their homes. It minimizes the risk of exposure to the coronavirus as it enables greater social distancing, and there's less to disinfect before, during, and after the shoot.
7. Improve Your Business Knowledge
Most photographers got into the profession through their love of photography, visual art, and the creativity it offers. It's probably safe to say that this approach means at least some professionals haven't focused too much on the business side of things. The quieter days during the pandemic are an opportunity to improve your knowledge of business skills and entrepreneurship.
There are different ways that you can do this. Download ebooks on running your own business, enroll in an online course, or take the time to research whatever it is your business needs to improve. Your newfound skills may help you find other ways to grow your reach during the pandemic, and beyond.
COVID-19 doesn't have to be the end for your business. Use these tips to give yourself a boost, and you'll increase your chances of coming out on the other side.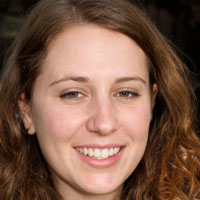 Carmen Docampo
With a background in photo editing and as a hobby photographer, Carmen writes for various photography outlets, including Format.com. When she's not writing, she spends her free time enjoying the outdoors and discovering new hiking trails with her trusty camera always in hand.