Create your own Book as a Gift for the Holidays
Looking to create a custom book as a gift for the holidays? Follow this guide to get you started

By Tim Weaver
Designer at Presto Photo
The holiday season is approaching, and giving gifts gets harder and harder as the years pass. I agonize about getting someone a gift they already have every time (mostly because it happens to me, one year I got the same book from 3 separate people). One solution to prevent double gifting is to make a custom made gift. You can bust out the macaroni and spray paint, or you could create a custom made photo book for the holidays! Here's a little guide to help you get started, plus a few options for creating your photo book gift.
Gather photos for your book

When you start making a book as a gift for someone, think about who that person is. You want to put together photos, words, and designs that they are going to love and matter to them. A lot of people choose a collection of family photos, candid photos of the person in the book, pictures of their major life events (wedding, children being born, favorite holiday photos), and even the little moments in between can add a powerful impact to your book. Really dig around and see what you can find.
If you are trying to make a book that suits the whole family, a great theme is a family history book. If you have access to old family albums (or can secretly borrow a few away from your family), you can scan in and save those photos for your book. Some great ideas if you want more of a structure to the book is to go down the family line as far as you can, going from parents to grandparents, and even the odd cousins. Include some of the specific family history as well, interview and talk to some of the oldest living members of your family to get some facts maybe no one knows about. I did this with my grandpa last christmas and found out he made radios in Chicago for 3 years in the early 1950's, having assumed my grandfather lived in North Carolina his whole life. If you talk to people you'd be surprised what you would find out.
Other ideas to include for your Gift Book

You're book can be more than photos. Including some of these ideas can add a real personal touch, and some variety to your gift:
Scans of old letters and postcards
Family Recipes
Old Newspaper Clippings
Family Timeline (births, major family events, major world events, etc.)
Personal notes from you or from the whole family
With some of the older paper items, this is also a great way to preserve them, as newspaper clippings degrade greatly over the years. By scanning them in now, you have the chance for a new generation to dig down into the family history.
You're imagination is really the limit here, so cook on some good ideas while you make your book. One of my favorite examples I've ever seen is a custom family history book we printed that a gentleman customized for each member of his family. He created a personal handwritten note to every person he sent it to, and we printed it directly in the book for him. It's a wonderful little touch, and it's one of the wonders of modern printing: Customize each book to however you want. It may take a little more time, but it will mean that much more to the person receiving the gift.
Creating your Gift Book
Now that you've got your materials collected, it's time to start designing your book. There are a lot of options out there to create your book, and some are friendlier for beginners than others. Here's a few programs than run the spectrum of beginner to advanced to make the perfect gift.
Create a Photo Book with our Online Designer
One of the easiest and simplest ways to start creating a book as a gift is to start with our Online Designer tool. Select the shape of the book you want (our most popular sizes are Landscape and Square for gifts like this), select a template (we have a some holiday templates available for our designer tool, or choose our photo collage templates for a simpler design), and upload your photos. You're off to the races making a great photo book.
Last Christmas Eve, my sister created a photo book for both my mom and grandma as a present. Their faces lit up with a smile as they started flipping through, and everyone wanted to look through the book. She made that book quickly and easily from her laptop using our Online Designer tool, and using her own photos and ones she sourced from other members in the family (and a lot from Facebook to be fair).
Using our Auto-Scale tool, at checkout you can order your book at multiple different sizes and options. Maybe order a copy as a hardcover and a few as softcover, and in multiple sizes to boot. If you are getting more than 5 of any single option, you can even get a 5% discount on those books. Get gifts for the whole family at great savings, without going out at 4am on Black Friday.
Create a Photo Book with Apple Photos, iPhoto, or Aperture
If you have a iMac, Macbook, or any Mac computer with Photos 3 and below, iPhoto, or Aperture, you can make them a great book as a gift right in these photo library programs. This can be a little easier for some customers since your photo library is already there and at your fingertips. If you decide to go this route, you can no longer order straight through Apple, but you can order your photo book straight through our site. We have a earlier post about how to use Apple Photos, and information on how to use iPhoto, Aperture, and export your photo book PDF file so you can purchase it on our website.
Make a Photo Book with the Presto Photo App and Apple Pages
Another option for Mac users if you are on the newest version of macOS (Mojave 10.14 is our Presto Photos App and Apple Pages. You can no longer make photo books directly through the Photos app (Photos 4) since the update, as you may already know. There are extensions available, but some have found those extensions to be a cumbersome experience compared to the way Apple used to let you design photo books. Presto Photo has made an app that is available in the macOS App store that lets you use Apple's own design software, Apple Pages. Create your own photo books with Apple inspired templates like before they ceased print production (and not many of the extensions have these templates available). We have all of the Apple Photos templates, and a good majority of Aperture and iPhotos templates as well.
Make a Photo Book with InDesign
One option if you aren't one to compromise on the look of a book and are willing to master a new tool (or someone in your family is a graphic designer, which is even better) is to use Adobe InDesign. Developed for all types of print creations, primarily books, this is the premiere desktop publication software and standard since it's first release. You can customize every inch of your book and it's design, so you're vision of the perfect book as a gift can be realized if you have the know how.
This is a more extreme option for those who make photo books sparingly, but it's the most powerful tool you could ever have in your arsenal to create a book. We have information on how to get started with InDesign, and there are loads of tutorials online to help. This is the one design option on the list that is not free, so if you don't have the program already, it would be an additional cost to the book being made. Again, poke around in your family or friends and see if someone has the program and would let experiment with the program, see how it works with a 7 day free trial, or maybe commission a designer to create and design your book for you for a guaranteed professional touch.
Finish and Order your book

The last thing you need to do might be the hardest for some: finish your book in time to order it and give it as a gift! It might seem like a given, but plenty of people start the process and either never finish or finish too late to get the book there in time. Sometimes giving yourself personal deadlines is a great way to get things done, and if the personal deadline doesn't work then our holiday deadlines might do the trick. In a pinch, if you get your book done right in time but you will be traveling when it would arrive, you can always have the book shipped to where you are traveling to. If you can't make it for the holidays, you can ship the book as a gift to whoever you want, wherever you want. It's sure to be a nice surprise when it arrives!
Want to add some extra custom gifts to your order?
Maybe you want to add a little something extra special as a gift, or you ran out of time but still want to make a thoughtful custom gift, we have a couple of options for you. Our Custom Photo Mugs are a great addition to anyone's daily coffee addiction, and it's a simple process to design and order.
Another option is to get a custom piece of wall art printed of your favorite photos. Order a more traditional canvas print, or try something new with our ultra gloss metal prints and acrylic prints for something different, and pre-mounted hanging materials already installed (canvas prints come with hanging materials you install yourself). Start small with a 6"x6" ultra gloss or go big with our 40"x40" canvas prints, they all make great gifts. And if you need to create some custom cards for the holidays, we can do that for you too.
---
Hopefully now you have a gameplan for your custom holiday book to give to a special someone or the whole family. We've even seen where people have started creating yearly books for family members, so you might even start new family tradition. So get started now, and we can't wait to see the books you create!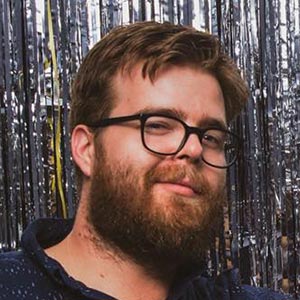 Tim Weaver
Tim is a North Carolina native, extreme book geek, and sometimes thinks he's an artist. When he's not whipping up amazing graphics and designs for Presto Photo, he's probably sipping a coffee with his cat and organizing his art book collection.