Adobe Lightroom Classic Book Creation for Legacy PDF Upload
Print your Adobe Lightroom Classic Books in dozens of sizes, bindings, and paper types.
Using Lightroom Classic Book Creator and PrestoPhoto's Legacy PDF Book Upload you can quickly have a professional quality book. One key advantage to PrestoPhoto is you can order your single project in many sizes, bindings, and papers. This gives you a lot of choices address client and personal needs on cost vs quality.
This very helpful article is courtesy of Sleekens, a Denmark-based company dedicated to innovation in digital postproduction. Author of several bundles of Lightroom Presets and Brushes, as well as Photoshop Actions
.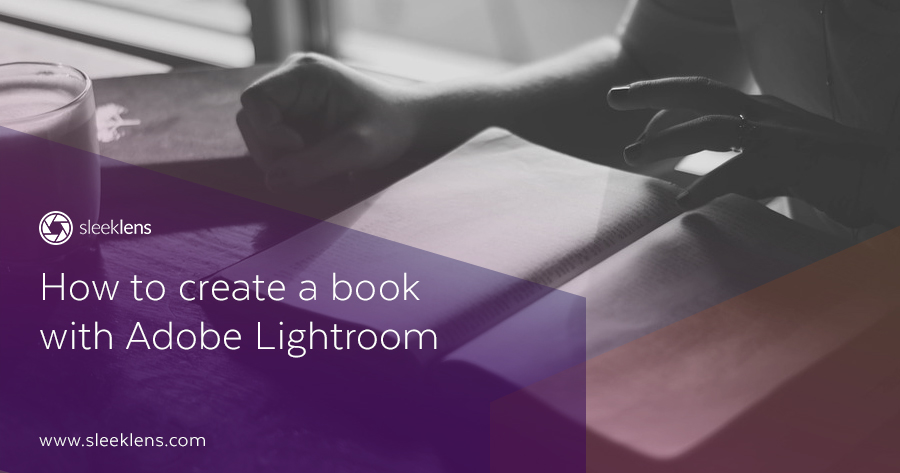 One of the most sought out aspects that photographers, who decide to turn their hobby into a business, take in consideration is how to create a striking portfolio, creative and professional looking at the same time; but besides that, the knowledge on how to create albums for those cases where our work requires us to give a first class presentation of those already processed photographs, as can often be the case in a wedding or a baptism, as well as many other scenarios that come to mind. You are certainly thinking of software such as Corel or Adobe Illustrator, to accomplish this task; whereas the challenge with those programs arises when managing the size of the file to create, given the fact that we import images in high quality within a software in order to craft a layout, according to our personal style.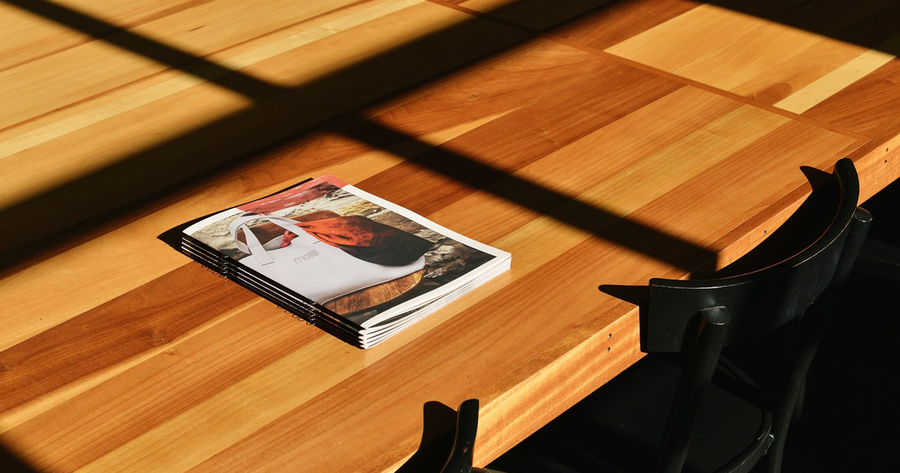 And what if I tell you that it is not necessary to purchase extra software to perform this task? Amazing, right? With Adobe Lightroom Classic, besides editing and organizing your photos, you will have a powerful ally that is despised by many users: the Book Module. In this tutorial we will learn how to create a book of photos from Adobe Lightroom Classic in a fast and efficient way.
First Steps
If faced with this challenge, depending on the volume of photos that we have, it will be necessary to work in an efficient way. Therefore, if you are not accustomed to do this, I recommend you to create a new collection, as a way to catalog the photos that will be part of your book, without mixing them with photos of other previous works.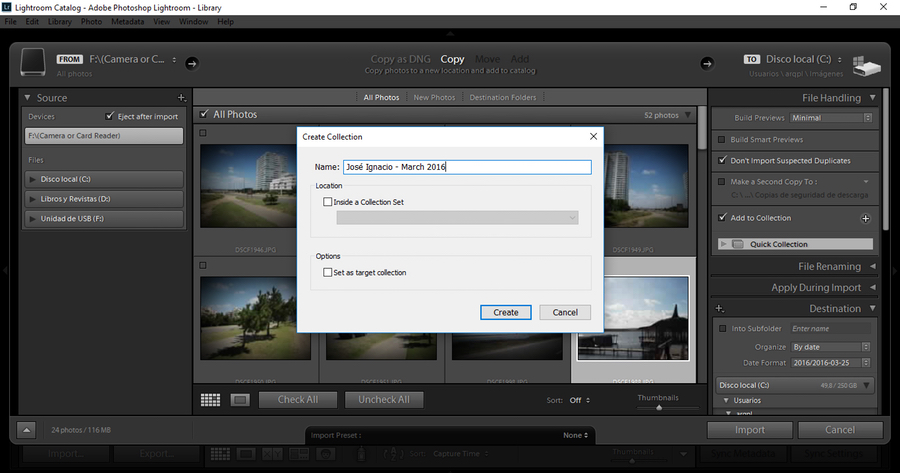 Adjusting Parameters
Adobe Lightroom Classic offers the ability to create a PDF file which will work seamlessly with PrestoPhoto. After you save out your PDF to your local computer, you can then upload your PDF then order your book in a variety of sizes, bindings and papers.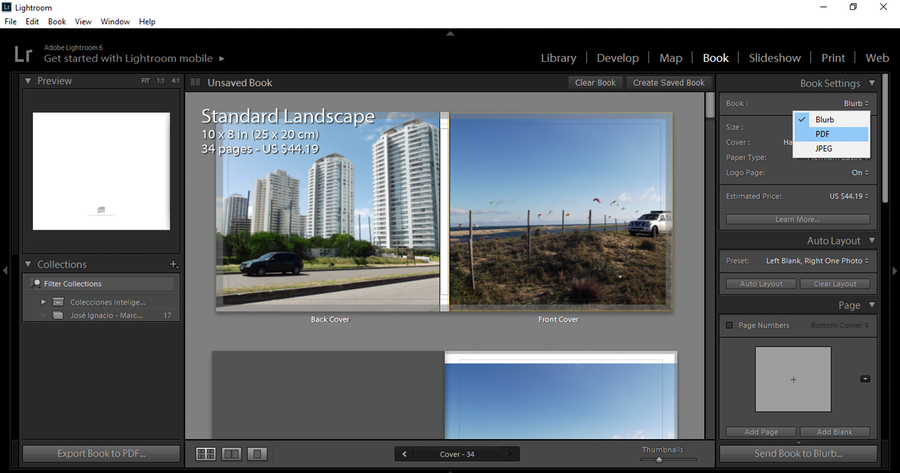 Working in JPEG format is not recommended, mainly because of the size that the final file of the book would have, and in turn for being a powerful compression format. This would lead to a noticeable loss of quality at the time of printing our book.
Formatting your Book
When working with PrestoPhoto, the process is extremely fast, since it is only necessary to specify the initial size of the book. PrestoPhoto will then offer you a variety bindings, and papers, and additional sizes than can be purchased using the initial PDF. Once uploaded, you get pricing for the all the ways the PDF can be produced during the printing process, which gives us an array options if we are on a budget.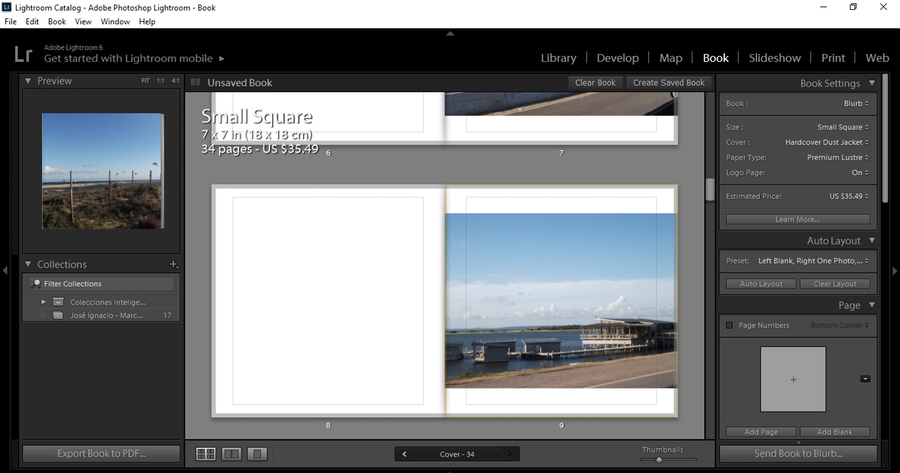 If you work with PDF format, you will have to know your way around working with the Templates provided by Lightroom Classic, or create your own templates according to the size that you require. Anyway, it is just to specify that parameter in which to add photos and export the final PDF file.
Conclusions
While many may say that it is not the main function of Adobe Lightroom Classic to create books, such functionality makes it stand out as a different option in the photo software industry. For many, a plus; for others, an option they might never take advantage of. I particularly believe that they are good for works of less demand, as they are make good albums for less demanding customers. Or, if we don't have mastery of software like Adobe Illustrator, the Book Module of Adobe Lightroom Classic is one more than valid option; However, it is interesting to contrast a simple and minimalist outcome like this with the hard work of creating a layout from scratch with a wide variety of vector tools, as it is the case with both Illustrator and Corel.
We hope that this tutorial has been useful and good luck!