Karen Monte: Bringing Dreamline Brands to Life
Interview with Karen Monte of Dreamline Beauty

"They've got all kinds of options, so many types of paper, and everything is packaged really nicely. They've really got their act together."
Karen Monte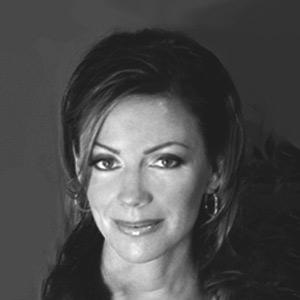 "Karen is inspired by the delicate details. No matter what she's doing, she's thorough, attentive, and smart."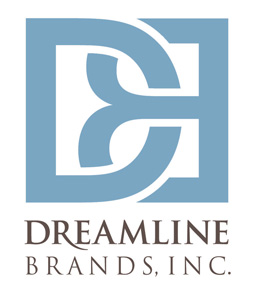 Bringing Dreamline Brands to Life
When your business is built on quality and luxury, you expect the same quality and luxury from your vendors. As a repeat client, Karen Monte, Partner & CEO of Dreamline Brands, Inc. has built a trusted partnership with PrestoPhoto, who produces her product lines' marketing look books.
Dreamline Brands, Inc. develops custom-branded skin care, hair care, and body care products. Although they are a large custom manufacturer, there are two private label divisions, Dreamline Beauty for hair care and Dreamline Ceuticals for skin care, that cater to spas, medspas, dermatologists, cosmetic surgeons, and retailers. They offer world-class chemists and specialized labs to bring cutting edge formulations that rival the most advanced products on the market. And as an added bonus, when clients sign on to create their product lines, Dreamline provides package design and marketing tools at no additional cost.
Karen began her career by opening a very successful full-service advertising agency with her two partners, Guy Needham and Diane Manning, over 25 years ago. As the market has changed and evolved, so have her target clients. But what hasn't changed is her passion for luxury, fine detail, and a well-executed brand. Karen's charisma and passion for her business and her brand are evident and absolutely enlightening. Here's what she had to say:
With a focus on luxury and quality branding, what makes the Dreamline Brands unique?
Dreamline Brands offers clients an opportunity to engage with a partner that offers an end-to-end service creating, producing, and marketing products that will appeal to their unique target market. Karen shares, "We are the premier company in this market and it's because no one has the people in place to do the things that we do. These people have come out of our agency and they understand the psychology of branding." Custom branding packages and silkscreen printing help the products look like big brands, rather than private label.
How does PrestoPhoto complement the Dreamline Brands business model?
PrestoPhoto has been in business for nearly ten years and many new customers discover the services through referrals. However, the relationship with Dreamline Brands began organically. "We initially found them just by doing an Internet search, and from the start, they've done a beautiful job," Karen explains. "They've got all kinds of options, so many types of paper, and everything is packaged really nicely. They've really got their act together."
The production process for the marketing look books is pretty simple and makes for a great service for their clients. "We have a line of containers and components that our clients can choose from (to package their products). We had a professional photographer shoot every piece, so when we design someone's branding, all we have to do is pull the artwork out of Illustrator and place it onto the product containers using Photoshop. We then manipulate the image and make it look completely real. Usually, companies have to hire a photographer to shoot their products, but with us, it's already done." The look books are then created using InDesign and sent off to PrestoPhoto for printing. From there, clients typically place look books in office waiting rooms and magazine racks. They are also used for promotional purposes.
Your business and your drive are so inspiring. What inspires you?
Karen is inspired by the delicate details. She gushes, "The things that get me excited? Package design. How products are packaged, to how food is put on a plate or how the interior is designed in a home. The amount of attention and detail someone uses to make something beautiful."
It's all in the details for Karen. No matter what she's doing, she's thorough, attentive, and smart. Choosing PrestoPhoto as a partner keeps her certain that she's able to offer quality materials to her clients. And without those details, it just wouldn't feel the same.