Keith Miller: My Adoption Storybook
Story on Keith Miller, maker of Adoption Story Books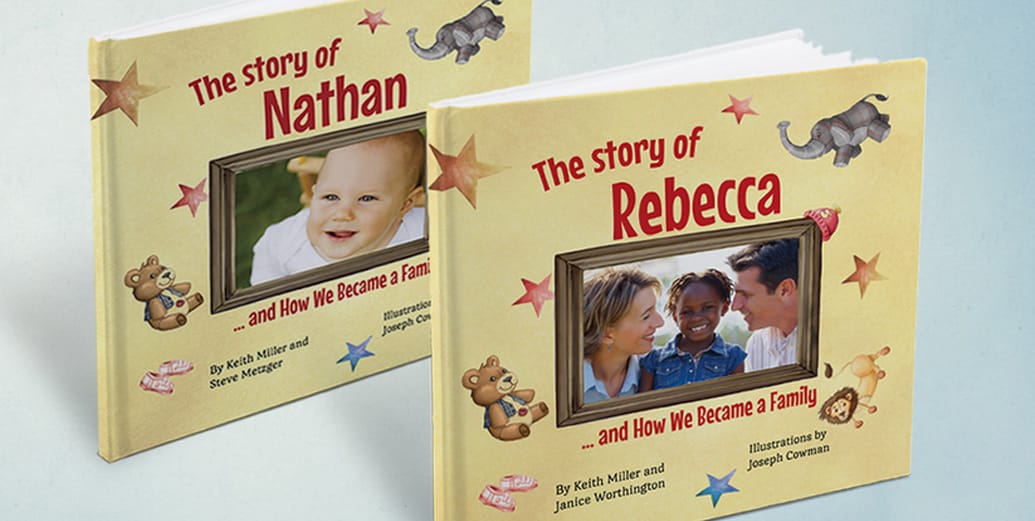 "PrestoPhoto doesn't just complement my business, it makes it possible. Without PrestoPhoto to print the books, I do not have a product."
Keith Miller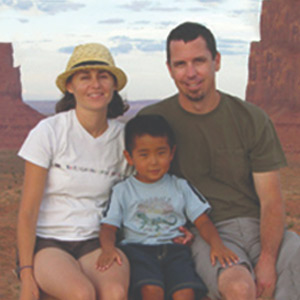 "Keith feels a key component in the development of adopted children is understanding their story. Presto is key to creating their story."
Bringing Adoption Storybooks to Families Around the World
Keith Miller grew up in and has lived in Colorado most of his life. Currently, he lives in Littleton, Colorado, a suburb of Denver. He graduated with a business degree from the University of Colorado in Boulder.
A professional writer for eighteen years, Keith began his career as the entertainment reporter for the Vail Daily newspaper in Vail, CO. From there he moved to Europe and worked for an English-language paper in Slovakia. He currently works for an international corporation in the marketing and communications department, along with being the owner and operator of My Adoption Storybook.
Keith's wife, Adriana, and son, Liam were the greatest influences behind the creation of My Adoption Storybook. Adriana felt it would be great to have a customizable book for adoptive families, and Liam provided the inspiration. All told, with writing the stories, having the books illustrated, developing an online book design tool, and creating a website, the idea took nearly two years to come to fruition. It was quite an undertaking and he is extremely proud of how it all turned out!
My Adoption Storybook enables adoptive families to create a personalized book to tell the story of how their family came together. There are four storylines available, each correlating with a different type of adoption: domestic, international, open and closed.
Users log on, pick the storyline that fits their situation, fill in text where requested, and drop in their photos to create a book that is uniquely theirs. The entire process is done online, and the result is a hardcover, personalized bedtime book for parents to read with their child.
Like PrestoPhoto, Keith reviews every book order that is placed. His favorite part is seeing all the wonderful families that have been formed through adoption. The pages of people's books are filled with images of smiling faces, family activities, and lots of love. It warms his heart to see these loving families and know that he is helping them in some way.
A nice surprise has been the number of books sold internationally. My Adoption Storybook has sold books throughout Canada, England and South Africa, and a number of customers from the United Arab Emirates, which is surprising given the small size of the country.
People are excited about My Adoption Storybook, particularly because reading with your child from an iPad or electronic device seems to lack a certain intimacy. There is something timeless and special about a parent and child snuggling up with a big picture book that they can touch, hold, feel, and flip through the pages together. An electronic storybook on a backlit screen just isn't the same.
Keith also feels that a key component in the development of adopted children is understanding their story. The earlier they know how they came to be with their family – and the more comfortable they are with their story – the better their sense of self and confidence.
It is immensely rewarding for Keith when he receives emails from parents about what their book means to them. For him, there is nothing like hearing that My Adoption Storybook had a real impact on people's lives, and he is honored to receive these positive comments. One in particular stands out to him; a mother wrote in to say how proud her son is of his adoption storybook, saying, "We just received our book and absolutely adore it!! My son has shown it to everyone, and it has literally made its way around town."
That sums it up. Helping adopted kiddos to be proud of their story and who they are ­ – that's what it is all about for Keith.
In his own words, "PrestoPhoto doesn't just complement my business, it makes it possible. Without someone to print the books, I do not have a product. I searched far and wide and spoke with many companies in my search for a print-on-demand service that can offer one-off books. PrestoPhoto was the only provider that brought together the best of all worlds, offering the printing capabilities I needed at a good price and a high quality.
When my business was in development, their customer service team spent a lot of time with me talking about ideas and what was and wasn't possible. Their expertise in printing opened my eyes to aspects I hadn't considered coming from the writing/development side.
Now that my business is up and rolling, PrestoPhoto remains extremely accessible."